COVID-19 UPDATE: Our services remain up and running to provide you with a copy of your driving record delivered to your inbox.
In West Virginia, The Division of Motor vehicles provides driving records to registered motorists holding a standard license, commercial license, or a learner's permit. The West Virginia DMV maintains complete driving records for each and every driver in the state. This record contains all of the information related to a driver's traffic history including traffic tickets, traffic violations, infractions, and offenses. This record is also referred to as your West Virginia driver's abstract. By obtaining a copy of your WV drivers license history, you can view all of the information that your state's DMV has on file for you. When you review your WV DMV license report, you will be able to see if there are any inaccuracies listed there so you can request to have them removed. A clean driving history in West Virginia increases your chances of having lower auto insurance premiums.
A West Virginia DMV Report Contains:
Driver's name
Driver's address
Driver's date of birth
Driving status
Driver's license number
DUI/DWI convictions
West Virginia suspensions or revocations
West Virginia traffic violations
Out of state violations (If reported to the state of West Virginia)
How it works
---
Give Us Some Basic Information
(We Only ask for what we need to process your request)
Receive Your Record Via Email
We are a Member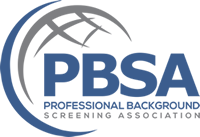 Any driver registered with the state of West Virginia can access their driving history report. Although there is an option to get your driving record from the local DMV, this can sometimes be a very long and involved process. The wait times can make getting your WV DMV printout a hassle. At 4SafeDrivers.com, we provide a current and updated copy of your West Virginia driver's abstract which is the same exact copy that you would get at the DMV. You can request a copy of your driver license record today.
What Will Be on Your West Virginia DMV HIstory Report?
Your West Virginia DMV history report contains all of the information relative to your driving history. You can see any reported car accidents, moving violations, traffic tickets, and traffic events that took place in the state of West Virginia. You can also view any out of state traffic events that occurred if they were reported to the West Virginia Department of Motor Vehicles. It is important to regularly check your DMV report so you can find out the status of your license. You can learn about any demerit points that may have been added to your driver's license so you can take the necessary steps to have them removed.
In addition to moving violations, tickets, and other traffic infractions, you may also find information related to DUIs, DWIs, license suspension, and license revocation. To be sure about what is on your WV driver license record, you will need to order a copy from your DMV or from 4SafeDrivers.com. Just by filling out our short online form, you can have a copy of your driving record sent to your email in less than 24 hours. Order your West Virginia driving record today.
How to Check West Virginia Driving Record Points
The West Virginia Division of Motor Vehicle assigns points to your license which are placed there in correlation to any traffic offenses you may have committed. If a driver has too many points on their license in West Virginia, this can cause their driver license privilege to become compromised. The DMV can suspend or even revoke a driver license that has too many demerit points on it.
West Virginia drivers who would like to check West Virginia license points can find out how many points they have by performing a check of their West Virginia driving history. Here at 4SafeDrivers.com, we make it easy to see how many points there are on your West Virginia driving record. Simply fill out our short order form to request a copy of your West Virginia driving record. Your WV driving abstract will display any demerit points you may have accumulated over the recent years including listings for out of state tickets, traffic offenses, and moving violations.
The West Virginia DMV Point System Includes:
No signal or improper use of signal: 2 points
Following too closely: 2 points
Improper reversing: 2 points
Driving carelessly: 3 points
Driving too fast for road conditions: 3 points
Passing violation: 3 points
Failing to obey a stop sign: 3 points
Speeding: 3 to 6 points
Hit & run: 6 points
Fleeing an officer: 6 points
Speeding inside of a school zone: 6 points
After accumulating 12 or more points on a West Virginia driver's license, the DMV will suspend the driver license. By checking your WV driver history, you can check to see whether or not your license is in danger of being suspended or revoked.
What happens when there are points on my driver's license?
Points on a driver's license in West Virginia can have different effects. One of these includes higher auto insurance premiums. It is helpful to understand the way in which demerit points affect your driver's license so you can make the best possible decisions to protect your driving privileges.
The WV License Points Suspension System Is As Follows:
12-13 points result in a 30-day suspension
14-15 points result in a 45-day suspension
16-17 points result in a 60-day suspension
18-19 points result in a 90-day suspension
20 points or more result in an indefinite suspension
When points are added to your driver license record, you may end up with a license suspension or revocation in addition to higher insurance rates. You may also be passed over for employment as a commercial driver or other driving position.
How to Remove or Prevent DMV License Points in West Virginia
Drivers in the state of West Virginia can complete a defensive driving course in order to remove 3 points from their license. There are limits to how many times this can be done which is once in every 12 months. By enrolling in a defensive driving course, drivers can also receive lower car insurance rates.
How to Fix Inaccurate Information on Your WV Driving Record
If you have found information on your West Virginia driving record that appears incorrect, you can request to have it removed at your local West Virginia Department of Motor Vehicles office. Any points assigned to your WV driver's license will remain there for two years. By practicing safe driving techniques, you can minimize the chances of having demerit points added to your license.
Why Check Your West Virginia Driving Record?
When you check your West Virginia driving record, you can find out any inaccurate information that is being reported on your driving history report. Your driving record report will show you any tickets, traffic violations, license suspensions, or any other traffic infractions. You can also get a chance to adjust any inaccurate listings. This can end up saving you hundreds of dollars in insurance premiums.
How Your Driving Record Affects Your Car Insurance Rate
An auto insurance company doesn't have the ability to access your full driver history report, however, they can see a limited view of recent traffic events that were reported on your driving record. Some of the items listed on your report that could impact your auto insurance rate include any convictions, accidents, and recent tickets. The insurance company can typically see traffic events from three to five years prior.
When applying for auto insurance, it is beneficial to have a copy of your WV DMV report, This enables you to find out ahead of time which factors may be affecting the outcome of the car insurance decision. In the event that your premiums appear to be higher than normal or the quotes you are receiving are higher, then the information on your report will show you why. Your car insurance company will lower your auto insurance premiums if you enroll in a defensive driving course and have demerit points removed from your driver's license record.
How Long Will it Take To Get My Driving Record
If you're wondering how to get a West Virginia DMV printout, and you need to know how long it will take, we can provide you with the best options. Our convenient driver license record service will provide you with a complete copy of your West Virginia driving record by email in less than 24 hours. Now you can avoid the long wait times and receive a digital copy of driving record in West Virginia in just a matter of minutes.
How Accurate Is My Driving Record
At 4SafeDrivers.com, we source your driving record directly from the West Virginia Department of Motor Vehicles. This means you are receiving the most up to date version of your driving history report that the DMV has on file. Unlike other driving record services, we never source your DMV history report from public records which could have missing information. Instead, every report is accurate and has the most up to date information available.
It is always recommended to check your driver history to see if any of the information listed there is inaccurate. Any negative information may result in losing employment opportunities as a commercial driver as well as risks in license suspensions and high insurance premiums. Protect your driving privileges in West Virginia by ordering a copy of your driving record today.