COVID-19 UPDATE: Our services remain up and running to provide copy of driving record delivered to your inbox.
Florida maintains a comprehensive driver history of each registered and licensed motorist in the state of Florida. Every driver's record is maintained with information related to traffic events that occurred while the motorist was operating a vehicle. By obtaining a copy of the driving record also known as a DMV abstract, you can have access to all of the relevant information related to your driving history. This allows you to request that any inaccurate information that is being reported be removed. With a clean driving history, you have a better chance of getting more affordable yearly car insurance premiums.
Driving History Report Contains:
Driver's name
Driving status
Driver's date of birth
Driver's license number
Florida DUI/DWI convictions
Florida suspensions or revocations
Florida traffic violations
Out of state violations (If reported to the state)
Our seamless order process will allow a business to access the driving history of potential or current employees and assist you in making best hiring decisions. This ensures that you are employing only the most responsible and safest drivers for your company. Businesses that need more than 30 driving histories simultaneously can receive a bulk rate to purchase records online at an affordable cost.
For over 20 years our service has earned the trust of thousands of businesses. If your business is trucking, moving, frieght forwarding, delivery, ride sharing or any other buinsess that requires safe drivers, let us earn your business too.
As a driver registered with the State of Florida, a driving record becomes a public record which is continuously updated and maintained by the Florida Department of Highway Safety and Motor Vehicles. Any new changes will be visible on a DMV printout. You can obtain a DMV printout from your local FLHSMV office or you can request your driver license record right here at 4SafeDrivers.com. We make it simple to see what is listed on a drivers FLHSMV record so that you can find out the status of your license, learn how many driver license points you may have, and find out about any accidents or traffic tickets listed on the report.
NOTE:
Businesses
Looking to get Employee MVR Please
Click Here
We have the capability to serve the needs of companies of all sizes even those with just one employee.
How it works
---
Give Us Some Basic Information
(We Only ask for what we need to process your request)
Receive Your Record Via Email
We are a Member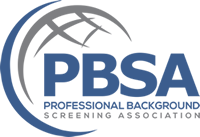 ---
What Will Be on a FL Driver License Record?
A FL driver license record will contain a full compilation of all of a drivers traffic tickets and traffic events in the state of Florida. You may also see out of state moving violations, car accidents, and traffic tickets if they were reported to the state of Florida. Some of the information you may find on a DMV report includes tickets for speeding and other traffic offenses, DMV license points, and more.
In addition to traffic tickets, moving violations, and other offenses, you may also find information related to DUIs, license suspension, or even license revocation. The only way to know for sure what is on a FL driver license record is to order a copy from DMV or from us. We make it simple to get a quick copy of your FL MVR report. Order your complete driving record in Florida today.
What Do The Terms On My Driving Record Mean?
When you receive a Florida motor vehicle report, you may see certain terms that you don't understand or aren't familiar with. Understanding what these terms mean can help you to better read the Florida MVR so you can understand what the terms signify. Below are some of the most common terms found on a FL DMV history and their meaning:
Revocation – driving privilege have been terminated
Suspension – driving privilege is temporarily withdrawn
Administrative Suspension – the department has withdrawn driving privilege
Cancellation – the driving privilege is canceled and terminated
Disqualification – a commercial driver license privilege is withdrawn
Withdrawal – a driving privilege from another state is withdrawn
How to Check Florida License Points
Florida drivers who want to know how many points are on my Florida driving record can find out by performing a check of their Florida driving history. The report will display all of the demerit points listed on a Florida driver history report. Demerit points will be listed alongside the type of offense that correlates to the points assigned to your license. It may also show driver license points listed for out of state tickets, moving violations, and traffic offenses.
The Florida Department of Highway Safety and Motor Vehicles uses a point system to calculate the type and number of traffic offenses for each driver. Each offense is allotted a certain number of points to determine its severity. If too many points add up on your FL DMV history, the result can be a cancellation, suspension, or revocation of driving privileges.
The Florida DMV Point System Includes:
Reckless driving – 4 points
Causing an accident due to speeding – 6 points
Leaving the scene of an accident after damage of $50 or greater – 6 points
Moving violations resulting in an accident – 4 points
Trying to pass a stopped school bus – 4 points
Not obeying traffic control signals or devices – 4 points
Superseding the speed limit by 15 MPH or less – 3 points
Superseding the speed limit by 15 MPH or more – 4 points
All other moving violations – 3 points
Littering – 3 points
Driving with an open container – 3 points
Drivers who would like to check license points in Florida can do so directly from 4SafeDrivers.com. Simply fill out our short request form to get your driver license record sent to you in less than 24 hours.
How Many Points Before My License Is Suspended?
In the state of Florida, drivers can amass a certain number of points, however, once that number has been exceeded, the license may be suspended, revoked, or canceled entirely. The Florida Department of Highway Safety and Motor Vehicles will provide you with information on the number of points listed on your FL DMV abstract.
The FLHSMV License Points Suspension System Is As Follows:
12 points in 12 months: 30-day Suspension
18 points in 18 months: 90-day Suspension
24 points in 36 months: 1-year Suspension
When demerit points are added to a driver license record, they can result in a driver license suspension or revocation as well as higher insurance rates. You may also have a difficult time obtaining employment as a commercial driver.
How to Remove or Prevent DMV License Points in Florida
Drivers in Florida can elect to complete traffic school, also known as a driver improvement school. By providing proof of this completion in court, the driver will be able to avoid receiving demerit points for a traffic violation. An individual can also choose to enter into a plea of nolo contendere and they can offer proof of a violation. A driver who wants to attend driver improvement school can do so one time every 12 months and no more than five times within a lifetime. This relates only to Florida violations and the decision is made through the Florida courts in the county where the violation was received. Drivers that hold a commercial license are not able to use a driving improvement school in order to avoid points
How to Fix Inaccurate Information on a Florida Driving Record
In the event that you find inaccurate information listed on your Florida driving record, you can request to have it removed at your local Florida DMV office. The Florida Department of Highway Safety and Motor Vehicles will remove any information proven to be inaccurate on your report.
Why Check Your Florida Driving Record?
Checking your Florida driving record is highly recommended because doing so will reveal exactly what information is being reported about you on a driver history report. A driving record report will reveal information about tickets, traffic violations, license suspensions, and other relevant information. Driver will also be able to make any needed adjustments to erroneous information reported there which can save you hundreds of dollars on car insurance rates.
How Your Driving Record Affects Your Car Insurance Rate
Driver license points listed on your driver history report can result in your car insurance rates may increase exponentially. Insurance companies that request information related to your driver history will use that information to make decisions about your premiums. With fewer demerit points listed on your account, you will have a better chance at getting more affordable auto insurance rates.
How Long Will it Take To Get Driving Record(s)?
When you choose to get a FLHSMV printout with us, you can rest assured knowing that we will provide the record as quickly and expediently as possible. Once you place your order with us, we will email a copy of your driving record to you in less than 24 hours.
How Accurate Is My FL Driving Record?
If you are wondering how accurate your driving record is, you can rest easy knowing that we provide the most that we provide the most up to date information available.