New Hampshire Driving Record is maintained by the New Hampshire Department of Motor Vehicles. Every motorist with a driver's license will have a record on file containing information about their driving history. Checking this record periodically is advisable as this will help drivers to be cognizant of exactly what is contained on their reports. If there is any inaccurate information displayed there, this can have adverse effects on the rate paid for insurance. Negative information found on an NH DMV license record can also affect an individual's ability to obtain certain types of employment.
An NH DMV Motor Vehicle Report Includes:
Your name and date of birth
Your current home address
Your driver's license number
The issue date and expiration date
A list of all reported car accidents
Driver license status
Previous traffic violations and points
New Hampshire DUI reports
New Hampshire convictions
Our seamless order process will allow a business to access the driving history of potential or current employees and assist you in making best hiring decisions. This ensures that you are employing only the most responsible and safest drivers for your company. Businesses that need more than 30 driving histories simultaneously can receive a bulk rate to purchase records online at an affordable cost.
For over 20 years our service has earned the trust of thousands of businesses. If your business is trucking, moving, frieght forwarding, delivery, ride sharing or any other buinsess that requires safe drivers, let us earn your business too.
NOTE:
If You are a Business
Looking to get Employee MVR Please
Click Here
We have the capability to serve the needs of companies of all sizes even those with just one employee.
---
We are a Member of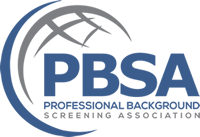 Professional Background Screening Association
How it works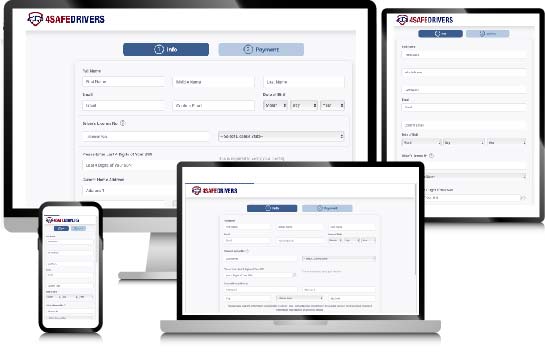 Give Us Some Basic Information

(We Only ask for what we need to process your request)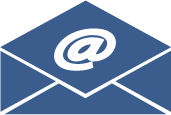 Receive Your Record Via Email

(Secure & Verified)
A New Hampshire driver has a driving record that is maintained and altered whenever there is new information to report. If an accident takes place or points are added to the license due to an infraction, all of this information gets added to the report on file with the DMV. By checking your report on a regular basis, you can find out if there are any inaccuracies reported there. Any mistakes displayed on your New Hampshire driving abstract can restrict you from working as a commercial driver in addition to causing your insurance rates to increase. A New Hampshire DMV record is made available to holders of both commercial and standard driver's licenses as well as holders of learner's permits.
How many points are on my NH driving record?
The New Hampshire Division of Motor Vehicles utilizes a point system to determine the number of demerit points that are added to a driving record. When a certain number of points add up on a driving history record, the license can become suspended, canceled, or revoked. Points placed on a driving record have different values based on the offenses which took place. The specific values are predetermined by the New Hampshire Division of Motor Vehicles. If you want to request a New Hampshire driving record report, the total number of points would be displayed therePoints and infractions on your driving record from the New Hampshire Division of Motor Vehicles are calculated as follows:
Aggravated driving while intoxicated: 6 points
Alteration of title: 6 points
Removal or change to vehicle ID Number: 6 points
Behavior after an accident: 6 points
Failure to obey police officer: 6 points
DWI: 6 points
Falsely reporting an incidence of theft: 6 points
Lending license to minor for the purchase of alcohol: 6 points
Tampering with an odometer: 6 points
Prohibition: 6 points
Street racing: 6 points
Failure to stop for a school bus: 6 points
Taking a vehicle without the owner's consent: 6 points
Using a motor vehicle for the transport of drugs: 6 points
Driving without insurance proof: 4 points
Driving on the wrong side of the road: 4 points
Passing improperly: 4 points
Speeding 25 mph or more over the designated speed limit: 4 points
Abandoning a vehicle: 3 points
Failure to use proper care: 3 points
Speeding at 1-24 mph over the designated speed limit: 3 points
Allowing a person to drive a commercial vehicle without a commercial license: 2 points
Failure to show or produce a license to a police officer: 2 points
How Do NH DMV license points Affect Me?
Drivers who are concerned about how NH DMV license points affect them can benefit from learning how the point system works. However, the first step is to check license points in New Hampshire by requesting a copy of the New Hampshire driver history.
The New Hampshire suspension point system:
Drivers 21 and older:
Three-month suspension with 12 points in a year
Six-month suspension with 18 points in two years
One-year suspension with 24 points in three years
Drivers under 21 years old:
Three-month suspension for nine points in a year
Six-month suspension for 15 points in two years
One-year suspension for 21 points in three years
Drivers under 18 years old:
Three-month suspension for six points in a year
Six-month suspension with 12 points in two years
One-year suspension with 18 points in three years
How to Remove Points From Your DMV History in New Hampshire
If you have inaccurate points notated on your DMV record, you can request to have them removed. This is done at your local DMV office where you can provide the necessary paperwork to dispute the points that were added to your NH MVR. Additionally, you can enroll in a defensive driving class in order to have at least three points removed from your license.
Why Check Your New Hampshire Driving Record?
Prepare For Employment
If you are in the market for a new job, your potential employer may access a copy of your New Hampshire driving record which is on file at the Division of Motor Vehicles office. Even if the job doesn't involve driving, a potential employer may still need to access the records for character proof and to see how responsible you are. Being aware of what is on your report before your employer does will help you be prepared for any unwanted surprises.
Obtain NH DUI Records
A primary reason to check your New Hampshire driving record is to access your NH DUI report. This is a section of your overall driving history record and contains a listing of all DUI offenses. The New Hampshire Division of Motor Vehicles provides a certified driving record that includes information about DUI criminal records. A driver may need these records in a variety of different circumstances.
View Traffic Violations
Another reason to check your driving history is to find out about any traffic violations listed there. If there are inaccuracies regarding the traffic violations on your record, you can have these updated by the New Hampshire Division of Motor Vehicles.
Lower Insurance Rates
If you have a large number of offenses and violations on your driving record, this could cause your insurance rates to go up. You can check your New Hampshire driving record to find out if there is any adverse information affecting your insurance rates.
How do I get my NH driving record?
If you are wondering how to pull your New Hampshire driving record, you can obtain a complete copy of your driving record online. Just by filling out our simple online form, you can have access to view the driving record.
How Long Will it Take To Get My Driving Record?
When you order your driving record with 4safedrivers.com, you can have a copy of your NH driving abstract(s) delivered to you via email. The process takes only a few minutes and allows you to get a copy of your driving history within the same day.
How Accurate Is My Driving Record?
The data that is contained in the report is up to date with what is on file for you.