Obtaining your Oregon Driving Record is an important step to understanding and ensuring that the information contained within your driving record is accurate and up to date. Misinformation regarding your driving record could adversly affect on your ability to get a new job or maintain your current one. It can also affect your abiltiy to obtain affordable insurance coverage. Your driving record will contain all of the information pertinent to you as a driver registered with the State Oregon Department of Motor Vehicles.
Oregon driving record will allow you review the most recent information that is on file with the state for your driving history. A copy of your record will contain important personal information that you, as a registered driver with the state of Oregon, may want to access and review.
Your Driving Record Includes:
Your Date of birth
Your name
Address
Driver's license class
Driver's license status
Driver's license issue date
Driver's license expiration date
Description of DUI violations
List of any points and their related offenses
Improvement steps outlined by the Oregon courts
The State of Oregon maintains records on all registered drivers within the state. This information is maintained and stored in a database and updated whenever a change to your license status occurs. Any changes may include violations for speeding, restrictions on your license, and suspensions. Changes on your record can also impact your ability to obtain and keep insurance, or change the rate of your insurance. Sometimes employers require you to provide your record when applying for a job or a change in jobs. It's important to be aware of what your employer will see when they request your record.
---
We are a Member of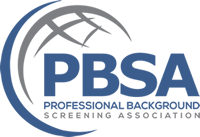 Professional Background Screening Association
How it works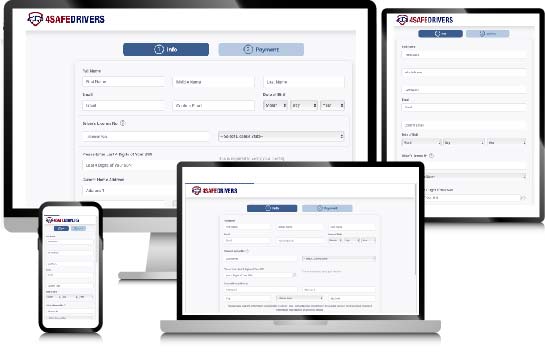 Give Us Some Basic Information

(We Only ask for what we need to process your request)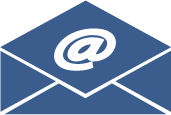 Receive Your Record Via Email

(Secure & Verified)
What Will Be on Your Personal Driving Record?
Many motorists requesting their driving record may be a bit concerned as to what they will find on their driving history report. Most violation/convictions, certain accidents and other important notifications. No matter what your concerns may be obtaining your driving history is actually not as difficult as you might think. Oregon Driving Records are available from the Oregon DMV by downloading the form online and mailing it in to the DMV . You can also obtain a driving record from the DMV in person. You can also obtain an uncertified driving record by email which is the most convenient option. To obtain this record simply fill out this simple form to have your driving records sent to you quickly and conveniently. You will be able to review your records in minutes
A driving record contains information about your current driver license status and driving history for the past three consecutive years. In addition, you will be able to find out information regarding any restrictions placed on your Oregon drivers license.
Driver license class
Licensed type and status
The issue and expiration date
The location of the issuing office
Prior traffic violations
And More..
The remainder of the Oregon license record will contain any accidents which occurred while you were operating a motor vehicle, traffic violations, convictions, and any other offenses, tickets, violations.
Accidents are posted to a driver's record after a reportable accident. Oregon law requires an accident be reported to DMV when one or more of the following occurs:
An injury or death to any person;
Damage to the vehicle you were driving is over $2,500;
Property damage (not including a vehicle involved in the accident) is over $2,500; or
Damage to any vehicle is over $2,500 and any vehicle is towed from the scene due to damages from the accident
Out of state violations may also be reported on your DMV driving record including:
Out of state tickets
Out of state accidents
Out of state convictions related to death or injury, or DUI convictions
Oregon license revocations
License suspension
Any other major out-of-state violations on record
How to Fix Inaccurate Information on Your Driving Record
If after viewing your driving record, incorrect information is noted, contact your local Oregon DMV office as soon as possible to have the information updated. You can find the correct forms here
Why Check Your Oregon Driving Record?
By occasionally reviewing your Oregon driving record, you can know ahead of time whether or not there are any errors that could be negatively affecting you. In many cases, you can save hundreds of dollars on insurance premiums. By taking the first initial steps to request a copy of your driver record by email, you can ensure that the right information is being made available to the officials requesting it.
How Your Driving Record Affects Your Car Insurance Rate
Although an auto insurance company doesn't have the capability to access your comprehensive motor vehicle report, they can obtain access to a summary listing that contains information about your driving history. Some of the components of this report that could affect your car insurance rate include any accidents, convictions, or recent tickets. The insurance company has access to information extending from three to five years prior and more in some cases
When applying for insurance, it is helpful to have a copy of your driving record so that you can know ahead of time what factors may be affecting insurance rates. If your premiums seem higher than normal or the rates quoted are much more costly than in previous years, you may be able to pinpoint the cause. When a potential insurer is reviewing your application, they need to determine the amount of risk they are taking on. The most effective and accessible way they can do this is by reviewing your driving history. Once the insurer has reviewed the OR driver's license history, they will be able to look over your previous driving activity including whether or not there are any recent accidents, driving violations, or infractions.
How Long Will it Take To Get My Driving Record
If you are wondering how to look up Oregon driving record information and you are wondering how long it will take, we can provide you with the right solutions. Our convenient driver license record service will deliver your OR driving record to you directly by email. Avoid the long wait to receive a hard copy of your driving history by email and instead, receive your comprehensive driving record in just a few minutes time.
How Accurate Is My Driving Record
All of the information provided in your Oregon driving record report is pulled directly from the official Oregon Department of Motor Vehicles history report, not from online public records. Since your driving history information is obtained directly from the official OR DMV, you can feel confident knowing that it will be completely accurate and will display the most updated information available. However, it is always recommended to check the records on file with the Oregon Department of Motor Vehicles to ensure its accuracy. Adverse information may result in compromised employment, driving privilege suspension, and higher insurance premiums. Protect your driving capabilities and ensure the accuracy of your OR driving record by checking your information today.