Drivers in the state of New Jersey can obtain a driver history which is maintained by the NJ Motor Vehicle Commission.If you apply for a job in New Jersey, the employer is most likely going obtain a driving record on you to determine if you are a safe driver and the right candidate for the job.
At the same time, insurance companies base their rates on the information in your driving record. If you have convictions or violations on record, you represent a higher liability.
It is in your best interest to review the record yearly to make sure the information it contains is accurate. If there are errors you can get them corrected before they cost you the job you are seeking or result in higher insurance premiums. Simply fill out the online request form and payment and your driving record will be sent by email fast!
---
We are a Member of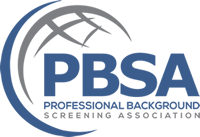 Professional Background Screening Association
How it works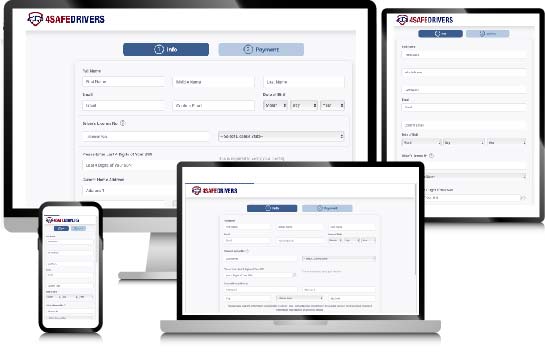 Give Us Some Basic Information

(We Only ask for what we need to process your request)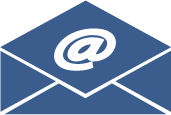 Receive Your Record Via Email

(Secure & Verified)
Our seamless order process will allow a business to access the driving history of potential or current employees and assist you in making best hiring decisions. This ensures that you are employing only the most responsible and safest drivers for your company. Businesses that need more than 30 driving histories simultaneously can receive a bulk rate to purchase records online at an affordable cost.
For over 20 years our service has earned the trust of thousands of businesses. If your business is trucking, moving, frieght forwarding, delivery, ride sharing or any other buinsess that requires safe drivers, let us earn your business too.
NOTE:
If You are a Business
Looking to get Employee MVR Please
Click Here
We have the capability to serve the needs of companies of all sizes even those with just one employee.
A Driving Record Will Include:
Driver's license status including suspensions or expiry
Endorsements or restrictions
Accumulation of points on your license
Details of conviction, such as traffic tickets, fines, citations and others
Descriptions of motor vehicle accidents you have been convicted of
It may also include out of state convictions that are returned to NJ from other states
How Does The Point System Works in New Jersey
The NJMVC assigns points for different violations that you may have committed while driving. These points are assigned and recorded on your driving history. The length of time these points stay on your record is determined by the offense.
Some examples of points that are assigned
Improper passing - 4 points
Out of state violations - 2 points
Racing - 5 points
Failure to observe stop sign - 2 points
Speeding 1-14mph over limit - 2 points
Speeding 30mph over limit - 5 points
Careless driving - 2 points
How To Get Rid Of Points On Driving Abstract:
Although the MVC keeps a permanent record of all the points you've earned, it is possible to earn point deductions by remaining violation and suspension-free for one year or by taking qualified driving courses approved by the MVC.
You can complete multiple remedial programs to remove points; however, you must follow the timeline for each deduction restriction.
It's important to maintain a clean driving record by driving safely as some insurance companies may not factor in these point deductions into your insurance rates.
We take the hassle out of obtaining and reviewing a New Jersey drivers abstract. Your time is important, so we make ordering driving record online simple and save you time and effort. Our online ordering process and fast delivery time will have your record delivered to your email address in no time.
Order your record from us and see why our customers consider us to be one of the most trusted driving record services online. We have been providing records online since 1999.