A North Carolina Driving Record can be obtained by North Carolina citizens with a driver's license and it contains information about a motorist's driving history. It is helpful to periodically review a driving record to ensure that all of the information is accurate. Any incorrect information regarding drivers history can cause negative repercussions including challenges obtaining employment and higher insurance premiums.
A NC DMV Motor Vehicle Report Includes:
Name
Driver's License Number
Driver's License Status
Driver's License Expiration Date
Driver Control Actions
Convictions
Accidents
---
We are a Member of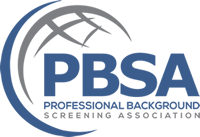 Professional Background Screening Association
How it works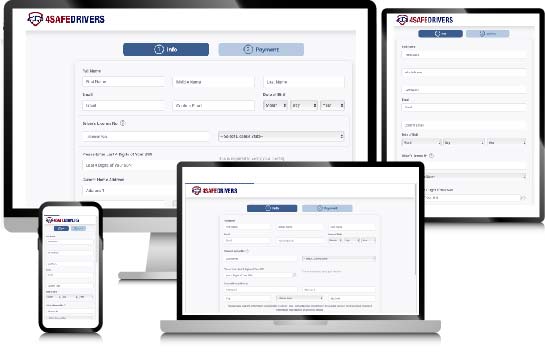 Give Us Some Basic Information

(We Only ask for what we need to process your request)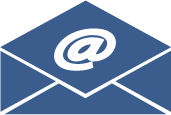 Receive Your Record Via Email

(Secure & Verified)
Our seamless order process will allow a business to access the driving history of potential or current employees and assist you in making best hiring decisions. This ensures that you are employing only the most responsible and safest drivers for your company. Businesses that need more than 30 driving histories simultaneously can receive a bulk rate to purchase records online at an affordable cost
A driver registered with N.C. Division of Motor Vehicles, will have a driving record that is maintained and updated when any changes occur. Whether there was an accident, speeding ticket, or a change to the driver's license status, these alterations will be reflected in the North Carolina DOT license report. It is important to regularly check a record since doing so will allow you to be aware of any inaccuracies on the report. Any reported accidents or license points can adversely affect your ability to obtain affordable insurance coverage. Negative information found on a NC DMV license report can also affect your ability to obtain work in certain fields such as commercial driving. A North Carolina DMV history report is made available to holders of commercial and standard driver's licenses as well as learner's permit holders.
What is on a NC Driving Record Report?
A certNorth Carolina driving record will contain a compilation of the motorist's driving history for the past 3 to 10 years. Drivers can also opt to obtain a comprehensive report which includes the total driving history. Depending on the type of report requested, a driver can receive a partial or full outline of NC driving history.
NOTE:
If You are a Business
Looking to get Employee MVR Please
Click Here
We have the capability to serve the needs of companies of all sizes even those with just one employee.
North Carolina DOT printout Will Contain:
Name
Driver's License Number
Lisense Status
Date of Expiry
Out of State Convictions & Accidents
Demerit Points for Violations
DUI Information
How Many Points Are On My NC Motor Vehicle Record?
The North Carolina Division of Motor Vehicles uses a point system to calculate the infractions on a license. Points on a license can accumulate and after a certain total has been reached, the license will be assigned a specific status. An accumulation of 12 points on a driving history report within three years equates to an immediate suspension of driving privileges by the NC Division of Motor Vehicles.
It is important to learn about the points listed on your NC DMV motor vehicle report as this will allow you to be proactive about fixing your report. Points and infractions that can be displayed on a driving record from the North Carolina Division of Motor Vehicles will include:
Failure to properly restrain a child in a car seat or seat belt – 2 pts.
Speeding over 55 mph – 3 pts.
Driving without liability insurance – 3pts.
Following too closely – 4 pts.
Reckless driving – 5 pts.
North Carolina driving record will show the number of points accumuluted during a drivers. However, in some cases, the total number of points shown is incorrect. In the event that there is an error regarding the number of points on your license, it is important to contact the local office of the NC DMV.
How Do NC DMV license points Affect Me?
If you're wondering how do NC DMV license points affect a driver, it is important to understand the way in which the point system works. Becoming aware of the specific formula used by the North Carolina Division of Motor Vehicles will help understand how the status of your license is affected. The NC DMV maintains official records of the number of points on a license in a specific period of time. Too many points in a short amount of time can cause a license to become suspended, canceled, or revoked.
The point system established by the NC DMV states that 7 or more demerit points result in a driver's license suspension. Points on an NC driver's license can result in higher insurance rates and may also affect a job candidate's ability to obtain employment. This is especially the case when there is a job that involves driving such as commercial driving, delivery driving, and other related vocations.
To find our how many points are on your driving record , please order North Carolina driving record today.
How to Remove Points From Your NC Driving History
North Carolina motorists have an opportunity to remove points from their driving records by taking a driver improvement class. North Carolina allows motorists to request removal of points from their DMV driving record once in every five years. When a driver improvement class is completed, three points can be removed from the driver's license.
Why Check Your North Carolina Driving Record?
There are many reasons that drivers check their motor vehicle history report. By periodically checking North Carolina driving record, a driver can find out whether or not there is inaccurate information displayed there. This information could be negatively affecting you and in many cases, it is possible to save hundreds on your insurance premiums just by fixing errors found in your report. Take the first step to request a copy of your driver record by email.
Obtain NC DUI Records
One of the reasons to check your driving record is to obtain access to DUI records which contains information regarding any DUI convictions. By ordering a personal NC printout, motorists registered with the NC Division of Motor Vehicles can have access to all of the relevant information related to their driving history.
Lower Insurance Rates
Another reason to check your North Carolina DMV driving record is to find out whether any information within your report is affecting your insurance premiums. By correcting any inaccurate information, you can end up saving hundreds on your insurance premiums.
How Your Driving Record Affects Your Car Insurance Rate
An auto insurance company doesn't have full access to your entire comprehensive motor vehicle report. However, they do have the ability to access a summary listing of the report with information regarding your driving history. There are some elements of the report that could have an impact on the rate extended to you by the car insurer. This information includes facts about accidents, convictions, or any recent tickets.
As you apply for insurance, it helps to have a copy of your NC driving record in order to be aware of which factors are affecting the insurance company's decision. In the event that your insurance premiums appear to be higher than normal, or the rates quoted are above what you were quoted in the past, the driving history report will offer a reason as to the cause. A potential insurer will review your insurance application to make a decision about the level of risk they will be assuming by insuring your vehicle. After the insurer has reviewed your North Carolina DOT record, they will be able to make a decision regarding what your insurance premiums will be.
How Long Will it Take To Get My Driving Record?
To obtain a DMV license history in North Carolina, you can request a copy of your NC driving abstract. Our convenient and simple driver license record service will provide you with a complete copy of your North Carolina driving record as reported by the official Division of Motor Vehicles in North Carolina. Our service is immediate and can deliver a copy of your DMV report by email in just a few minutes time. Avoid the long wait of requesting a copy of your DMV report by mail and instead get your North Carolina MVR report online today.
How Accurate Is My Driving Record?
The NC DOT report is obtained directly from the official Division of Motor Vehicles of North Carolina. All of the information contained within the report is sourced from the DMV's records not just from public records. This ensures the accuracy of your report as well as guaranteeing that you have the most updated and recent report available. It is always advisable to check your driving record that is on file with the Division of Motor Vehicles of North Carolina to make sure of its accuracy. Any erroneous information can result in driving privilege suspension or compromised employment.