A Colorado driving record is kept on file with the Colorado DMV and is an important tool used by employers and insurance agencies to judge your driving ability The Colorado DMV report shows a list of accidents, tickets, traffic violations, and identifying information for each driver. It is recommended to review your Colorado DMV history in order to guarantee its accuracy. This will help ensure that any inaccurate information can be adjusted. Erroneous information on your CO driving history report can cause your insurance premiums to increase and can even affect employment opportunities.
An MVR Report in Colorado Includes:
Driver's full name, address, and DOB
Driver's current home address
Driver's license number
The date of issue and expiry
Any reported car accidents
Driver's license status
Prior traffic violations
Prior convictions related to driving such as a DUI
Steps to reinstate a suspended license
NOTE:
If You are a Business
Looking to get Employee MVR Please
Click Here
We have the capability to serve the needs of companies of all sizes even those with just one employee.
---
We are a Member of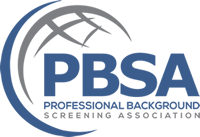 Professional Background Screening Association
How it works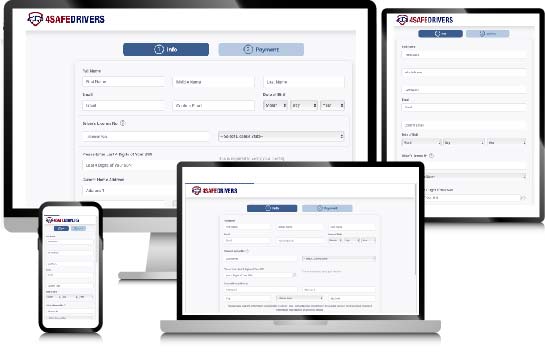 Give Us Some Basic Information

(We Only ask for what we need to process your request)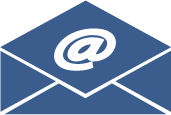 Receive Your Record Via Email

(Secure & Verified)
Where can I get my Colorado driving record?
A Colorado driving record is available from the DMV or directly from our site. You can request a copy of your driver record in Colorado quickly and conveniently with our simple to use, online service. Simply fill out a request form and we will send your CO DMV license history to you by email within just a few minutes. A Colorado DMV record is available for holders of standard and commercial licenses as well as learner's permit holders.
What is on my Colorado Motor Vehicle Report?
Your Colorado motor vehicle report will have a complete listing of your driving record. Depending on other sources that you order your driving history from, a partial outline of your driving history may be displayed. You will be able to view listings of any reported accidents, administrative actions associated with your driver's license, and driver's license points.
How many points are on my Colorado driving record?
If you are wondering how many points are on your Colorado driving record, you are not alone. Everyday drivers from every state take the time to check their motor vehicle history reports to find out exactly how many points are on their licenses. The Colorado Division of Motor Vehicles assigns a point value to specific offenses. After these points accumulate on a license, the result can be suspension or revocation of the license. The specific values assigned to each offense are already predetermined and can't be disputed after the fact. If you would like to find out how to place a Colorado driving record request, you can do so easily through our online driving record service. Once you receive a copy of your Colorado driving record, you can check license points and infractions listed there. Don't wait for an unwanted surprise, order your personal CO driving record today.
Points and infractions contained within your Colorado driving record are calculated as follows:
Operating a vehicle that is unsafe - 2 points
Not yielding to right of way - 3 points
Passing improperly - 4 points
Inability to verify insurance - 4 points
Not yielding to an emergency vehicle - 4 points
Driving recklessly - 8 points
Evading a police officer - 12 points
DWI with alcohol - 8 points
DWI with drugs - 12 points
Abandoning a car accident scene 12 points

When you get a copy of your CO DMV record, the total number of points on your license will be visible there. The points will remain on the history report ever after you have taken the necessary steps to end the suspension. However, it is important to get a copy of your CO DMV printout so that you can dispute any inaccuracies found there. If you discover erroneous information related to the number of points that should be on your license, you can always contact your local DMV branch to request a correction.
How Do Colorado DMV license points Affect Me?
Drivers who are wondering how many points are on my CO driving record can benefit from requesting a copy of their DMV history report. This report will contain all of the information relative to the license points, accidents, and tickets. The Colorado DMV can revoke or suspend a license if it has more than the allotted points in a set period of time. Understanding the way in which the point system works can help you determine if the points listed on your CO DMV report are accurate.
The Colorado Suspension Point System:
Drivers under 18 years old
Six points in a year
Seven or more points for the period the license is valid
Drivers Between 18 and 21 years of age
Nine points in 12 months
12 points in 24 months
14 points for the period that the license is valid
Drivers older than 21
12 points in 12 months
18 points in 24 months
Chauffeurs on Duty
16 points in 12 months
24 points in 24 months
28 points in 48 months
Colorado drivers who are worried about the number of points on their licenses can request a copy of their Colorado DMV record. If you have been wondering how do I get my driving record in Colorado, you can order a copy of your DMV record here. Your Colorado driving record will be emailed to you in just a matter of minutes so that you can review the information contained within your record from any location.
How to Remove Points From Your DMV History in Colorado
Points shown on your DMV driving record can affect you in a number of ways. One of the primary reasons to try to remove the points on your license is so that you can save money on your insurance premiums. Inaccurate information on your Colorado driver license record can end up becoming very costly. If you find errors on your report, you can request to have them removed at your local DMV office.
Why Check Your Colorado Driving Record?
There are many reasons a CO driver should view driving records. Doing so is a proactive way to stay aware of all of the information contained about your driving history.
Check for Colorado traffic violations and penalties
When you get a copy of your personal driving record in Colorado, you can check for any traffic violations and penalties. This ensures that you are fully aware of any recorded information that pertains to you including DUIs, previous traffic violations, and license suspensions.
Employment Checks
In many instances, a potential employer will request a copy of your driver license record in Colorado. You can find out ahead of time what they will see so you will be prepared. Whether you are applying to be a commercial driver, delivery driver, or even for a non-driving related position, your employer may look into your driving history to obtain information about you.
Obtain CO DUI Records
Whether you need to bring your DUI record to court or access them for any other reason, you can view information related to any DUI violations on your Colorado MVR. The Colorado Division of Motor Vehicles provides a certified driving record which contains information about DUI criminal records.
Lower Insurance Rates
Insurance companies can check an abbreviated version of your DMV history report. It helps to know what they have access to that may affect your insurance premiums. By checking your CO driver history, you can be well prepared with the right information.
How do I get my CO driving record?
If you are wondering how to obtain CO record reports, you can get a comprehensive copy of your driving record online. By filling out our simple online form, you can have access to view your complete driving record as reported by the New Hampshire Division of Motor Vehicles.
How Long Will it Take To Get My Driving Record
After ordering your driving record with 4safedrivers.com, your copy of your CO driving abstract will be securely delivered to you by email. The process takes just a few minutes and allows you instant access to a complete copy of your driving history. No more waiting days or weeks to get the exact same information contained in your records at the CO DMV.
How Accurate Is My Driving Record?
The Colorado Division of Motor Vehicles maintains an accurate record of your driving history.Our record contains data from the DMV so you can feel confident knowing you are receiving the most up to date and accurate report. Since 1999, we have been offering fast, secure, convenient, and efficient driver's license record services to our customers. Our secure and accurate online service will provide you with a copy of your driver's license report in just minutes. Your record is retrieved directly from the Colorado state database and contains all of the details you need to know. At 4safedrivers.com, we operate with integrity and we secure all of your personally identifying information including your credit card number. We also verify your identity online to ensure that it is actually you requesting access to your driving history report. You can feel confident knowing you are receiving the best and most secure driver's license record service for your Colorado driving history report.