Driving Records from Rhode Island are also known as Rhode Island motor vehicle reports RI drivers history. These records are documents that provide a history of violations, suspensions, and other details about a drivers motor vehicle history.
Why get a copy of your Driving Record?
Many of us have errors on our RI driving record that will drive up our insurance rates.
It is possible that you may have innocently paid a traffic ticket, but they never removed the ticket from your Rhode Island driving record!
How do most people find out? There insurance company either raises there rate, MT drops them completely! That's not the way you want to find an error on your driving record!
Within any state you live in, you will find that the process for getting your driver history records could be quite different from any other state, which can become confusing, cause you to run around town looking for the right source, and experience fluctuating costs that you really don't understand. The Rhode Island DMV, like in many other states, is the department used for accessing personal driving records, as well as those for employers, but is one of the higher states when it comes to cost for these records.
There is no need to hustle just for your driver record, dealing with the Rhode Island DMV and the various processes you will be required to complete. 4Safedrivers.com is a great source for driving records online, giving you access to the complete copy that holds all information that you are really in need of.
So, what do these records do for you?
Give you a chance to review for costly DMV mistakes.
Provide you with documentation to back up your credibility.
Offer a top source of information for insurers you seek policies from.
---
We are a Member of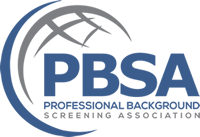 Professional Background Screening Association
How it works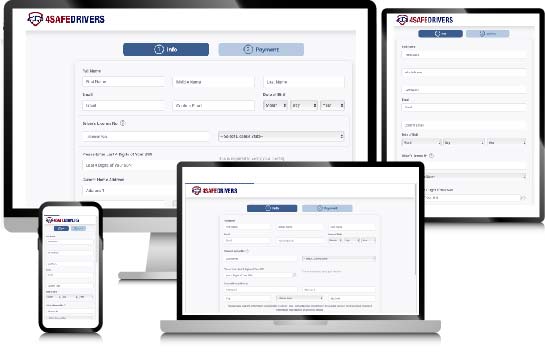 Give Us Some Basic Information

(We Only ask for what we need to process your request)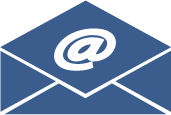 Receive Your Record Via Email

(Secure & Verified)
What Else Can 4safedrivers.com Do For You?
4safedrivers.com is definitely a superior source of online driving records, offering within a fraction of the time that is required when going through the DMV directly—but it can also be a great resource for all other DMV information as well.
Are you looking for the right office to get your services, the right services for licensing or registration, or the right process for these services? Are you looking for online Rhode Island DMV services online and not sure if the services you need are offered online? Links to web based services, forms, publications, and other resources is just the norm with 4safedrivers.com, ensuring you are a safer and more aware driver in the state of Rhode Island.
How Your Driving Record Affects Your Car Insurance Rate
Your car insurance rate is directly affected by the information contained within your driving record . This is because the auto insurance companies will perform a check of your driving history prior to extending an offer for insurance coverage. If there are traffic tickets, moving violations, or driver's license points on your driving record, this could impact your auto insurance rate negatively. The auto insurance company can provide the best rate to you once your driving record has been cleared. When applying for auto insurance, it is helpful to have a copy of your RI driving abstract, This report will show you exactly which factors on your report might be affecting the outcome of the car insurance decision. If you notice that your auto insurance rates have been raised, the information contained within your report will be a good indicator as to the cause. By enrolling in a defensive driving course in Rhone, you can have a chance to lower your auto insurance rates.
NOTE:
If You are a Business
Looking to get Employee MVR Please
Click Here
We have the capability to serve the needs of companies of all sizes even those with just one employee.
How Long Will it Take To Get My Driving Record
When you request your driver history from the Rhode Island Secretary of State, you will have to wait at the DMV for a printout or have it sent to you by mail. However, when you use 4safedrivers.com, your online driving record will be sent to you digitally and you will be able to get a copy of your driver license record sent to you by email in less than 24 hours. We make it convenient for you to avoid the long wait times associated with getting your driving record report from the local DMV in Rhode Island.
How Accurate Is My Driving Record
At 4SafeDrivers, we only source driving records from the DMV or Secretary of State Office. This means that you are getting the most current version of your driving record that is on file in the state of Rhode Island. Unlike other driving record services that source their records from online public directories, we obtain your record right from the state DMV so you can be assured that it is fully updated and current. Get the information you need to protect your driving privileges in Rhode Island when you order your report today.