COVID-19 UPDATE: Our services remain up and running to provide you with a copy of your driving record delivered to your inbox.
Oklahoma Driving Records Online
Oklahoma driving records are motor vehicle reports. Driving records have an accurate history of all the driving errors that a motorist in the State of Oklahoma has received while being a registered driver. Driving errors include everything from DUI's to driving tickets.
Both drivers and business owners have the need to obtain driving records in a timely manner. While it is possible to order the records through the State of Oklahoma's Department of Motor Vehicles the wait time to receive the documents is lengthy. 4safedrivers.com can provide you with the driving records from the comfort of your home.
When Do You Need A Copy Of Your Driving Record?
Depending on your DMV related matter will depend on your needs. Driving records are needed in instances such as checking on the status of a driver's license suspension. If you are a business owner they you will need driving records to check an applicant who may drive a company vehicle. Circumstances such as the following as require a motorist to obtain their driving record:
To ensure that driving marks have not been recorded in error.
To obtain a new auto insurance policy
To check on an endorsement
NOTE:
If you are a
Business
and Looking to get Employee MVR Please
Click Here
How it works
---
Give Us Some Basic Information
(We Only ask for what we need to process your request)
Receive Your Record Via Email
We are a Member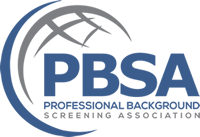 Your Answer To All Your Oklahoma State Specific Information You Need
4safedrivers.com is not only your answer ion obtaining driving records we are your answer with many other Department of Motor Vehicles matters that require immediate attention. We also are provide speedy service in the following areas:
Background Checks
Employment Screening
Defensive Driving Courses
Information and Resources
Why get a copy of your Driving Record?
Many of us have errors on our OK driving record that will drive up our insurance rates.
It is possible that you may have innocently paid a traffic ticket, but they never removed the ticket from your Oklahoma driving record!
How do most people find out? There insurance company either raises there rate, MT drops them completely! That's not the way you want to find an error on your driving record!