COVID-19 UPDATE: Our services remain up and running to provide you with a copy of your driving record delivered to your inbox.
The Texas Department of Public Safety allows registered drivers carrying a standard license, commercial license, or learner's permit to obtain a copy of their TX driver record. This report can be obtained in the form of a three-year report which is also referred to as a driver abstract. A motorist can also obtain different types of reports directly from the Texas Department of Public Safety including a status record which displays the current status of the license, and a certified three-year history report. Drivers can also opt for a record that lists all crashes and violations, as well as a complete, certified driver abstract. It is recommended to get a copy of your Texas driver's license history report regularly to ensure that all of the information listed there is completely accurate and updated.
What is on My Texas DPS Report?
Taking a look at the contents of your Texas DPS report is advisable for motorists who want to be sure that there is no negative information that could be adversely affecting them. It is advisable to check your report at least once a year or every three years. You can get a copy of your Texas driving record abstract right here online for the ultimate in convenience. The information you are likely to find on your Texas DPS report is listed below.
A TX Driver Record Includes:
Driver's license number
Full name, address, and DOB
Car accident information
Issue and expiration date
Demerit points incurred from traffic violations
Driver's license status
Moving infractions and convictions
How it works
---
Give Us Some Basic Information
(We Only ask for what we need to process your request)
Receive Your Record Via Email
We are a Member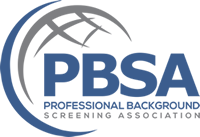 How Can I See My Texas Driving Record?
Each TX driver's license history is maintained on file with the Texas Department of Public Safety. The department provides a copy to each driver who requests one, however, the process may take a few days to complete the order and then the Texas H6 printout is sent out by mail to the address provided on the request form. From waiting in line and filling out forms to waiting longer for the report to arrive by mail, many drivers are looking for a faster solution.
Instead of waiting in line, a Texas DMV license report can also be obtained online which is a much speedier process. At 4safedrivers.com, we can provide you with an up to date copy of your driving record that is sourced directly from the Texas DPS database. To get started, simply fill out a request form and receive your Texas driving record report by email.
What Will You Find on Your Texas Motor Vehicle Report?
Your Texas DMV report from the Texas Department of Public Safety contains a comprehensive listing of all of the pertinent facts related to your history as a driver in the State of Texas. Depending on where the report is sourced from, you can obtain either a partial report or a comprehensive report from the date you became a registered driver.
How Many Points Are On My Texas Driving Record?
The Texas Department of Public Safety updates your driving record any time there are any traffic infractions which are reported. The report kept on file at the Texas DPS will contain a record of any emerit points as well as a description of the related infractions. A specific point value will be assigned to each offense and denotes the severity of the traffic offense which took place while driving. Drivers interested in knowing how many points are on their TX driver report can request a copy of their Texas DPS abstract. This report displays all of the information regarding the number of points assigned to the driver's license.
In the State of Texas, points are assessed for any traffic convictions which occurred. After the convictions are added to the motorist's driver record, points are assigned to the license and remain on there for three years from the date of the conviction.
The Texas Point System Is As Follows:
Texas or out-of-state traffic convictions – 2 points
Texas or out of state traffic convictions which caused a crash – 3 points
Any Texas motorist who has over six points on their driver license record must pay a surcharge each year that they continue to carry six or more points. However, motorists who take a defensive driving class won't have points assessed.
The Texas Surcharges Include:
$100 for the first 6 points on a Texas DPS history report
$25 for each point over 6 points
For drivers in Texas who want to know how many points are on their DMV history in Texas, it is recommended to obtain a copy of their Texas DMV report. You can receive a copy of your Texas MVR report by email directly from our website. To request a Texas Motor Vehicle report, simply fill out our short request form to get your copy emailed today.
How Do Texas DMV license points Affect Me?
Any points on your Texas DMV report will eventually add up. If you find incorrect information on your report, you can request to have it removed by contacting your local DMV location. Too many points on your driver's license could result in your license becoming suspended or even revoked entirely. Additionally, car insurance companies will charge higher rates to drivers who carry a high number of points on their licenses. This is why it helps to be proactive about your Texas DMV motor vehicle report and obtain Texas driving record reports once every 1 to 3 years.
Taking a defensive driving class is a great way to reduce points on your Texas driver license. You can also reduce points by requesting an expungement directly to the Texas Department of Public Safety.
Why Check Your Texas Driving Record?
Obtaining a copy of your Texas driving record is advised for every driver in the state. Checking your Texas DMV record will help you become aware of any information listed there that could be adversely affecting you.
Texas License Suspensions
Driving with a suspended license in Texas could put your driver's license at further risk. To find out whether or not your license has been suspended, you would need to order a copy of your TX driving record abstract. There you can find the current status of your standard or commercial license displayed. You will be able to tell whether your license has been suspended, canceled, or completely revoked.
Reported Traffic Violations
Traffic violations which took place in Texas or out of state will be visible on your DMV history in Texas. To find out about whether or not any traffic violations are still being reported on your TX driver abstract, simply contact your local DMV for a copy of your TX DMV record. You can also obtain an immediate copy without the wait from 4safedrivers.com.
Employment Checks
Certain employers require a check of an applicant's driver history before extending an offer for employment. In order to find out what your potential employer will see ahead of time, you can request a copy of your driver record yourself. This allows you to be prepared in the event of any unwanted surprises that they may inquire about.
Review Demerit Points
Points found on your TX driver record can work against you in the form of higher than normal insurance premiums. By requesting a copy of your H6 printout in Texas, you can learn about the number of points recorded there, if any. Additionally, you can find out whether your license is in danger of being suspended or revoked.
Auto Insurance Rates
In Texas, insurance companies will be able to view a summary listing of your driving history in order to make specific risk assessments before making an offer. It is advised to check your driver's history report in Texas so you can update your report and lower your insurance premiums.
Where to Get a TX DMV Printout?
At 4safedrivers.com, we have been delivering quality driver license record services since 1999. We can provide a copy of your TX DMV printout quickly and effectively which gives you all of the information you need about your driving history. Simply fill out our short online form in order to receive a full driving report which is sourced from the Texas DPS.
How Long Will it Take To Get My TX Driving Record?
At 4safedrivers.com we have been in business for over 20 years and we know how to provide fast and accurate services for local Texas drivers. By using our direct, online service, you can get a copy of your TX driving record delivered to you by email. It will only take a few minutes to receive your DMV history report securely by email.
How Accurate Is My Personal Texas Driving Record?
The Texas Department of Public Safety maintains a comprehensive database containing each registered driver's driving record. We have access to the very same records that are updated by the Texas DPS. This means that you will receive a current and fully accurate Texas driver's history report. However, this doesn't mean that the Texas DPS has all of your information correctly listed. It is recommended to check your record frequently to ensure its complete accuracy. Place your secure order today and take advantage of knowing exactly what is contained in your Texas DPS report. Don't delay, protect your driving privileges in Texas today.