Obtaining a Connecticut driving record is a proactive method of finding out what information is contained in your driving record and if it is accurate and up to date. Any misinformation related to your driver history could impact you negatively. In fact, it could compromise your ability to get affordable car insurance rates. Your driving record has all of the information relative to you as a motorist registered with the State of Connecticut Department of Motor Vehicles.
Your driver license record displays:
Your driving status
License history
License number
Your Name
Date of birth
Other personally identifying details
---
We are a Member of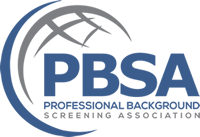 Professional Background Screening Association
How it works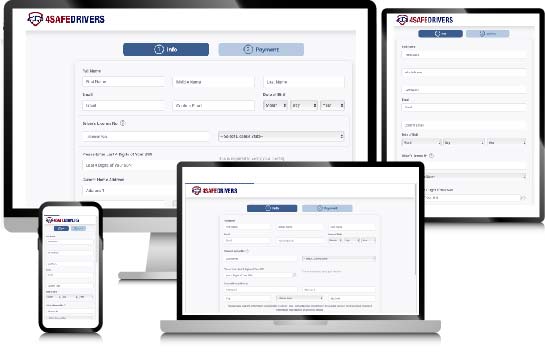 Give Us Some Basic Information

(We Only ask for what we need to process your request)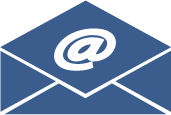 Receive Your Record Via Email

(Secure & Verified)
As a driver registered with the State of Connecticut, your driving history is maintained on file with the Department of Motor Vehicles. Any time that there are changes to your account such as new tickets, moving violations, or other traffic offenses, they are added to your Connecticut driving record. By learning about what information is included on your driving history report, you can protect your driving privileges. In addition, obtaining a copy of your driving record can help you keep your car insurance rates low. A Connecticut DMV driving record is available for drivers with a standard driver's license, commercial driver's license, or learner's permit.
What Will Be on Your Connecticut Driver Record?
Drivers in Connecticut wondering where to get a Connecticut DMV printout can obtain a copy right here at 4safedrivers.com. Just fill out our short order form to get a copy of your driving record sent to you by email. Many motorists who are wondering how to get CT driving record reports want to know what will be on their driving history report. No matter what you are wondering about your driving record, rest easy knowing that getting a copy is not very difficult. Connecticut driving records are available as a certified driving record if obtained by the local DMV office.
NOTE:
If You are a Business
Looking to get Employee MVR Please
Click Here
We have the capability to serve the needs of companies of all sizes even those with just one employee.
A certified driving record is ideal for use with official business such as court ordered record requests, employee record requests, or auto insurance inquiries. If you don't need a certified copy and you simply want a copy of your CT driving abstract for your own personal use, you can obtain a copy with us online at 4safedrivers.com. This will allow you to view a complete driving record without the long wait times associated with DMV visits.
Your Connecticut DMV Driving Record Will Include:
A CT driver license record will contain all of the information relative to your current driving history and driver's license status. You will find information regarding any DMV license points or restrictions that have been placed on your Connecticut driver license.
The issue and expiration date
Driver license class
License type and status
Prior traffic violations
The location of the issuing office
The rest of your Connecticut driving record will contain a list of any car accidents that took place when you were operating a motor vehicle. In addition, you will see a list of any traffic violations, convictions, moving violations, and DMV license points. Any out of state violations will also show up on your driver license record such as:
Out of state tickets
Out of state accidents
Out of state convictions related to death or injury, or DUI convictions
Connecticut license revocations
Connecticut license suspension
Any other major out-of-state violations on record
How Many Points Are On My Driving Record?
Any points added to your Connecticut Department of Motor Vehicles driving record will be in correlation to traffic offenses you were convicted of. If your traffic offenses outside of Connecticut were reported to the CT DMV, you will also find these listed on your report. The local Connecticut DMV uses a point system to calculate the severity of each traffic offense. The infraction is assigned a certain number of points. If a driver has too many points on their driver license, it may be suspended or revoked.
The CT DMV Point System Is As Follows:
Failing to drive on the right side: 1 point
Speeding: 1 point
Driving too slowly: 2 points
Failing to obey the signal at a railroad crossing: 2 points
Entering or leaving a controlled access highway from the wrong entry or exit point: 2 points
Passing improperly or failing to yield to a passing vehicle: 3 points
Failing to stay on the right while meeting opposing traffic: 3 points
Passing in a no passing zone: 3 points
Passing a stopped school bus: 4 points
Failing to drive a reasonable distance apart with intent to harass: 4 points
Operating a school bus while traveling at an excessive speed: 5 points
How Many Points Before My License Is Suspended?
In the state of Connecticut, the Department of Motor Vehicles maintains a record of how many points there are on each driver's license. If a driver in Connecticut amasses a total point count of 10 or more, they will have their driving privileges suspended. Points will remain on your CT drivers license history for 24 months from the date of the conviction.
Drivers who want to know how many points are on my Connecticut driving record can find out by requesting a copy of their CT DMV abstract. Once you check your record, you will know for certain exactly how many points there are on your report. This will allow you to begin taking the necessary steps to reduce points and protect your driving privileges in the state of Connecticut.
Order your driver history report today!
How to Fix Inaccurate Information on Your Driving Record
If after viewing your Connecticut driving record, you find that there are errors on your report, it is important to contact your local DMV office as quickly as possible. You can visit your location in person or write to them via mail. After you have requested the erroneous information be removed, the CT DMV can make any adjustments that are needed.
Why Check Your Connecticut Driving Record?
Checking your Connecticut driving record has many advantages. You will be able to find out ahead of time if there are any errors listed there which could be adversely affecting you. In some instances, you can even save hundreds of dollars in car insurance premiums simply by fixing errors on your CT DMV license record. By taking the first steps to review your driving record online in Connecticut, you can find out what information is listed there and make any corrections and adjustments that are needed.
How Your Driving Record Affects Your Car Insurance Rate
A car insurance company that is making a decision about whether or not to extend insurance coverage to you will first review your CT DMV license record. They do this to determine the level of risk that they are taking on. However, the insurance provider won't be able to view the entire driver history report. Instead, they will see a shortened version of your motor vehicle report. Some of the information that may become visible to your car insurance company includes any recently reported car accidents, traffic offenses, moving violations, recent traffic tickets, and any DMV license points that have been added to your driving record.
When applying for car insurance, it is helpful to have a copy of your MVR since this will show you what items listed there may be affecting the rate you receive from the car insurance company. In the event that your auto insurance premiums seem higher than normal, you will have a good idea as to why. This gives you the opportunity to make any needed changes such as attending traffic school to lower the number of points on your DMV license record.
How Long Will it Take To Get My Driving Record
Many Connecticut drivers who are wondering how can I see my CT driving record are also actually wondering how long it will take. At 4safedrivers.com, we offer a fast and convenient online service that can deliver your Connecticut H6 printout to you in minutes. We send a copy of your driving history to you by email so that you can print it out at your convenience. We offer our services in 24 hours or less and in most cases, it takes only a few minutes to receive your motor vehicle report.
How Accurate Is My Driving Record
At 4safedrivers.com, we source all of the information contained within your Connecticut MVR report directly from the DMV. We never pull information from generic public records so you can feel confident as to the accuracy of your driving record report. All of the information displayed on your report will be an accurate reflection of what the DMV has on file for you
Any adverse information listed on your report could cost you a job as a commercial driver including delivery driver and truck driver positions. You could also risk having your license suspended or paying very high insurance rates if the information contained on your report is inaccurate. By requesting a copy of your CT DMV report, you can find out the nature of what is listed on your report as well as protecting your driving privileges in the state of Connecticut.