The Indiana Bureau of Motor Vehicles maintains a record of each individual driver's history if they are registered with the State of Indiana. Whether the driver holds a standard license, commercial license, or learner's permit, they can request a copy of their Indiana BMV motor vehicle report online. Drivers who would like to know 'Where can I get my Indiana driving record?' can do so by filling out this short online request form. The official Indiana Bureau of Motor Vehicles offers two distinct types of driver history reports. The first option is a viewable report and the second option is an official driver record that is fully certified and comes with a letter of certification from the Indiana BMV. Checking your IN BMV history report is recommended once a year or at least once every three years.
What is on Indiana DMV Printout?
Indiana DMV printout reflects all of the traffic incidents which took place from the time you became a registered driver. The report is regularly maintained by the Indiana BMV and is updated with any recent traffic accidents, traffic tickets, or moving violations. For drivers wondering how to get IN driving record from BMV, you can fill out this short form to obtain your record right here online. The following information reflects what you are likely to see on your DMV driving record in Indiana:
NOTE:
If You are a Business
Looking to get Employee MVR Please
Click Here
We have the capability to serve the needs of companies of all sizes even those with just one employee.
An Indiana Motor Vehicle Record Includes:
Full name and address
Date of birth and personal description
Indiana driver's license number
IN issue and expiration date
Indiana driver's license status
Car accident information
IN demerit points caused by traffic violations
Moving infraction and convictions
DUI reports
---
We are a Member of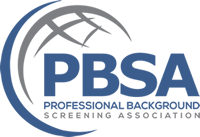 Professional Background Screening Association
How it works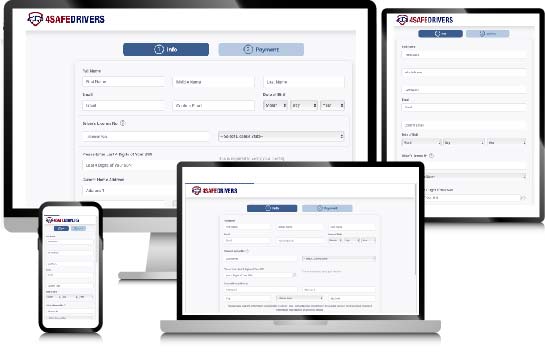 Give Us Some Basic Information

(We Only ask for what we need to process your request)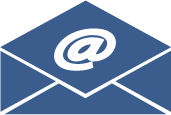 Receive Your Record Via Email

(Secure & Verified)
How To Pull Your Driving Record in Indiana?
Drivers who want to pull their driving records in Indiana can obtain a copy of their IN driver history with the Indiana Bureau of Motor Vehicles. This official record will show any court-ordered citations, suspensions, or violations whether resolved or not. The process of getting a record from the Indiana BMV can sometimes take a few days and require filling out forms. Another option is to obtain a driving record online right here from 4safedrivers.com. Since 1999, we have been the go-to source for Indiana drivers that need to get their driving records as quickly as possible. Your Indiana MVR will be completely accurate. You can have this report sent to you by email. Get started today by filling out a short request form.
What Will You Find on Indiana Motor Vehicle Report?
Each Indiana BMV license report includes a complete listing of all pertinent information related to your history as a driver in the state of Indiana. You will also find any information about traffic offenses earned while out of state if there were reported to the Indiana BMV. The report can be printed and downloaded for use in checking for any driver's license points, suspensions, tickets, DUIs, or other infractions.
How To Find Out How Many Points Are On IN License?
At the Indiana Bureau of Motor Vehicles, a record is maintained of all of the traffic offenses incurred on each individual driver's license. In the event that a driver has gone over the allotted points in a set period of time, their driver's license may become at risk of suspension or revocation. It is important to review your driving record in order to find out whether or not your driving privileges are intact. In the state of Indiana, a specific number of points are assigned to each traffic offense depending on its severity.
The Indiana point system is as follows:
Driving over the speed limit: 2 to 6 points
Failing to utilize headlights when needed: 2 points
No signal lights or brakes: 2 points
Unsafe lane changes: 4 points
Improper U-turns: 4 points
Failure to yield: 6 points
Following too closely: 6 points
Disobeying stop or yield signs: 6 points
Failing to yield to emergency vehicles: 8 points
Racing: 8 points
Driving with a suspended license: 8 points
Drivers who would like to know about their Indiana DMV license points can do so by obtaining a copy of their IN H6 printout. This document shows the exact number of demerit points an Indiana registered motorist has on their driving record. The points will be listed along with a description of the correlating infractions which occurred.
How Do Indiana DMV license points Affect Me?
If too may IN DMV license points have been collected on your Indiana driving history, the result could be a driver's license suspension or revocation. You may also experience higher than normal insurance rates due to the insurance company viewing you as a risk. If a driver has 18 or higher points in a two-year time span, their driving privileges will become suspended. Having points on your Indiana driving record could cause you to miss out on certain employment opportunities such as commercial driving jobs.
How do I remove driver's license points from my Indiana record?
Indiana drivers can take a defensive driving course to remove points from their driver license record. The request for point removal can be done once in every three years. When a driver completes a defensive driving class, they will be eligible to remove 4 points from their license. In order to avoid too many points accumulating on your license, it is best to practice safe driving techniques at all times.
Any points on your Indiana driver's license can raise your auto insurance premiums. In the event that license points were placed on your driver record by mistake, you can request to have them removed at your local Indiana BMV. This will help you to enjoy lower car insurance rates. Doing a periodic check of your Indiana DMV driving record can provide you with insight into how many points are currently on your license as well as outlining what steps you can take to make improvements.
How Long Do Points Remain On My Indiana Driving Record?
A driver in Indiana may want to know 'how many points are on my driving record in Indiana' or they may want to know how long points stay on their Indiana driving record. According to the Indiana Bureau of Motor Vehicles, points stay on your Indiana BMV report for 24 months from the date the traffic offense occurred. Enrolling in a defensive driving class and practicing safe driving habits can help with reducing the number of points on your license.
Why Check Your Indiana Driving Record?
Sometimes a court order mandates that you supply a copy of your driving record. In other instances, your prospective employer may request a copy of your driving history in Indiana before extending an offer for employment. However, in general, an individual should always request a copy regularly so that they can make sure that all of the information on there is current. Take the right steps and order your IN DMV report today.
Indiana Driver License Suspensions or Revocation
In Indiana driving with a suspended license can cause 8 additional points to be added to your driving record. In order to avoid this, drivers should check the status of their licenses to make sure that there is no suspension present there. Checking your Indiana BMV abstract can provide the information needed regarding how many points are on a license and whether or not the license is suspended or revoked.
Prior Traffic Violations
In the event that you committed a traffic violation, it may be reported on your driver's license record. It is important to know how many traffic violations are listed on your report so that you can make the best possible steps towards rectifying the infractions.
Check for License Points
Demerit points on your Indiana BMV license report will cause your auto insurance to increase. If you would like to know how many points are listed on your personal IN driving record, you can view IN driving record information right here at 4safedrivers.com.
When Will I Get My IN Driving Record?
If you order your driving record with the Indiana Bureau of Motor Vehicles, it could take days before you get a copy of your IN DMV record. However, if you order a copy of your driving record with 4safedrivers.com, you can have your driving record emailed to you in just a few minutes. We will send your driving record report to the email address you specify in your request form.
How Accurate Is My Personal Indiana Driving Record?
The Indiana Bureau of Motor Vehicles maintains a comprehensive database of each driver's vehicle history. At 4safedrivers.com we provide access to these same exact records which are kept in the Indiana BMV. You can feel confident knowing that you are getting the exact same State-approved records that are kept on file with the Indiana BMV instead of just a general public record. However, this doesn't mean that the information there is fully accurate. The Indiana BMV may have some errors on your report which you can find out about by checking your Indiana driving history today.