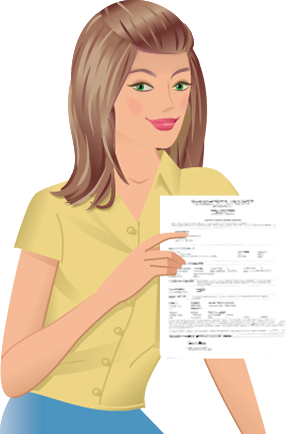 California DMV Driving Records
Order affordable, up-to-date California DMV driving records from 4SafeDrivers.com! For only $24.95, we make it easier than ever to order your driving record in California. Just fill out a short form on the order request page, and we'll send your driving history with only a one-day turnaround.
Why do you need a CA DMV driving record? Driving histories contain a variety of important information, such as:
Driver's license status
Accumulation of points on your license
Details of infractions, such as traffic tickets, fines, citations and others
Descriptions of vehicular accidents you have been in
4SafeDrivers.com recommends ordering CA driving records at least once every year to ensure that all of the information is accurate. Insurance companies and employers may request to see your driving history - insurance companies may want to review your information prior to providing you with an insurance premium, and employers may want to review your safety record prior to offering you a potential job. If there are any mistakes on your driving history, it could be costly. Order California DMV driving records today and ensure that all of your information is correct.
Order Your Driving Record from California - Online!
4SafeDrivers.com makes it easier than ever for you to receive a driving record from California. We understand that some customers may prefer to receive a physical copy of their California DMV driving records, while others may prefer the ease of email - for this reason, we offer both delivery options, with no hidden fees. Simply choose your preference in the "Delivery Method for your Record" field on the order request page, and we'll send your CA driving records as quickly as possible!
Order your CA DMV driving record from 4SafeDrivers.com and see why we are one of the most trusted driving history vendors in the industry. Businesses and employers can also purchase California employee driving records or sign up for a business account online to manage multiple orders.