COVID-19 UPDATE: Our services remain up and running to provide a copy of your driving record delivered to your inbox.
A New York driving abstract or motor vehicle report contains a 5 year driving history including personally identifying information. Checking a a NY MVR report online is the best way to find out exactly what is contained on the report. If there are any errors, it could affect your ability to obtain affordable insurance. Get a copy of a NY DMV abstract to be well informed of the information stored on the record.
Your Driving Record Includes:
Date of birth
Name
Driver's license class
Driver's license status
Driver's license issue date
Driver's license expiration date
Description of DUI violations
List of any points and their related offenses
NY maintains the driving history on file for all registered drivers. The information is updated whenever there is a change including a new accident, DUI charge, recent tickets, and other relevant information. Learning about what is on a driving record can assist with being clear on the licnese status as well as ensuring that driving privileges remain intact.
A DMV record in New York provides a comprehensive overview of any points, infractions, and offenses committed. NY DMV motor vehicle report can be obtained whether you have a learner's permit, standard license, or commercial license.
NOTE:
Businesses
Looking to get Employee MVR Please
Click Here
We have the capability to serve the needs of companies of all sizes even those with just one employee.
Our seamless order process will allow a business to access the driving history of potential or current employees and assist you in making best hiring decisions. This ensures that you are employing only the most responsible and safest drivers for your company. Businesses that need more than 30 driving histories simultaneously can receive a bulk rate to purchase records online at an affordable cost.
How it works
---
Give Us Some Basic Information
(We Only ask for what we need to process your request)
Receive Your Record Via Email
We are a Member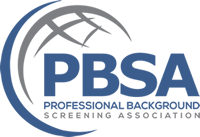 What is on My NY DMV Printout?
A NY DMV printout contains the information relative to a driving history. Depending on where a driving record is obtained from, it may include a segmented or a complete portion of a driving history report
Driving History Report Includes:
The location of the license issuance
New York DUI reports
Prior traffic violations
NY driver's license suspensions or revocation
Major violations
Car accident information
When you order a driving record the record will contain valuable information pertaining to convictions, violations, suspensions, reported accidents, special license classifications, and DUI convictions on record.
How to Check NY License Points
Any points that are recorded on DMV record in New York will be reflective of offenses committed while operating a motor vehicle in the State of New York as well as any points incurred while driving out of State. The New York State utilizes a point system to calculate the number and severity of every traffic infraction. Each offense is assigned a specific number of points and when the total exceeds a set limit, the license is subject to suspension or complete revocation.
The NY Driving Record Points Are as Follows:
Failure to yield to a right of way – 3 points
Crossing a railroad violation – 3 points
Failure to follow a traffic signal – 3 points
Failure to obey a yield sign or stop sign – 3 points
Improper passing, driving left of center, or driving the wrong way – 3 point
Unsafe lane changing – 3 points
Tailgating – 4 points
Faulty brakes – 4 points
Improper use of cell phone – 5 points
Failure to yield to a school bus – 5 points
Speeding violations – 3 to 11 points
Drivers or businesses who need to request a copy of a DMV license report in New York can get a copy of the New York driving record online.
What happens if there are points on NY driver license?
If there are points on New York driver license, a number of things can occur. Drivers may have limitations on their driver's license status, insurance rate may become affected, and may even miss out on certain employment opportunities. If there are too many points on a license, New York driver's license could be suspended or revoked entirely.
For drivers who are wondering how many points are on my New York driving record, the best option is to obtain a copy of your NY MVR report. Start Now and receive a copy via email in less than 24 hours.
How Many Points Before My NY Driver License Is Suspended?
In New York State, the Department of Motor Vehicles uses a point system to determine the severity of each traffic offense. The DMV maintains a record which holds an account of how many points are collected by a motorist in a set period of time.
The NY Suspension Point System Is As Follows:
11 Points in 18 months results in a suspension
6 Points in 18 months requires the payment of a driver responsibility assessment fee
The driver responsibility assessment fee varies depending on the number of points within the 18-month period. Depending on which traffic offense occurred, a driver can be charged between three to eleven points for one infraction. If a driver receives six points on their NY motor vehicle record, the result is an annual assessment fee of $100. In the event that a driver receives over 6 points in a year and a half, they will need to pay an annual assessment fee of $25 per additional point in addition to the original $100 fee for 6 points.
How to Remove Points From Your Personal Driving Record in New York
A driver can request to have inaccurate information removed from their NY DMV license report. To do so, they will need to contact their local NY DMV office and request a removal. Drivers can also do the following:
Complete a state-sanctioned point reduction program.
Enroll in a defensive driving course to remove 4 points from their record.
Pay a driver's license assessment fee if the total number of points is less than six.
The points will be removed after 18 months unless the conviction was serious.
Reducing points on New York license will help drivers to qualify for lower insurance rates. In addition, you can also improve your chances of being hired as a commercial driver or delivery driver. Taking the time to check how many points are on your New York DMV abstract will help drivers be aware of the current status of your NY license.
How Car Insurance Rate is Affected By a Driving Record
In New York State, an insurance company can access the driving history of a motorist who is requesting a quote or applying for insurance coverage. The insurance company can't access the full, comprehensive report but they will be able to see a summary listing of the contents of the report. They will use this information to determine whether or not a driver poses a risk to insure. If there is negative information listed there such as recent tickets, accidents, convictions, or other infractions, this could cost hundreds of dollars in insurance premiums. The insurance company can view information listed on the motor vehicle report in New York for the past three to five years or longer.
When applying for insurance, it helps to know ahead of time what information listed there might affect the insurance premiums. If an insurance rate has increased dramatically, information found on the NY driver abstract could be the cause. Once the insurance company has reviewed the NY DMV license history, they will be able to assess the driver's risk factor. Some of the information which would influence the decision includes accidents, convictions, driving violations, DUIs, and other driving violations.
How Long Will it Take To Get My Driving Record?
By using our online service, get a copy of a NY driving record delivered by email. It will only take a few minutes to receive a DMV history report.
How Accurate Is My Driving Record?
The information provided in your record will be up to date with what is on file for you with the state. This means you are receiving the most accurate and updated information available.