State of Maine maintains driving records for drivers who are licensed in the state of ME. A three year record from the Maine BMV will show any moving violation convictions, suspensions and other administrative information related to your driver's license. A three year record obtained online is an important tool for you to check the status of your license and make sure there are no errors or omissions on record. It's important to request your record on a regular basis to make sure it is completely accurate as it may be requested by your insurance company or employer with your authorization. Checking your Maine BMV license record is recommended and should be done at least once every three years. You can obtain a Maine DMV license record online right here for maximum convenience and speed. The following is a short list of some of the things that may be on your Maine BMV Driving record.
A Maine DMV Motor Vehicle Report Includes:
Full name, address, and DOB
Driver's license number
Issue and expiration date
Car accident information
Driver's license status
Demerit points incurred from traffic violations
Moving infraction and convictions
Endorsements and Restrictions(eg glasses)
NOTE:
If You are a Business
Looking to get Employee MVR Please
Click Here
We have the capability to serve the needs of companies of all sizes even those with just one employee.
Drivers in Maine can obtain an official copy of their record from any office of the Maine Bureau of Motor Vehicles. This can be a long and time consuming process. Alternatively, individuals can also obtain an MVR report online in Maine which is a much faster process. We can provide you with an up to date version of your driving history pulled directly from the Maine BMV database. To get started, fill out a request form and we will email you your Maine MVR directly.
---
We are a Member of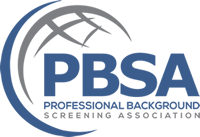 Professional Background Screening Association
How it works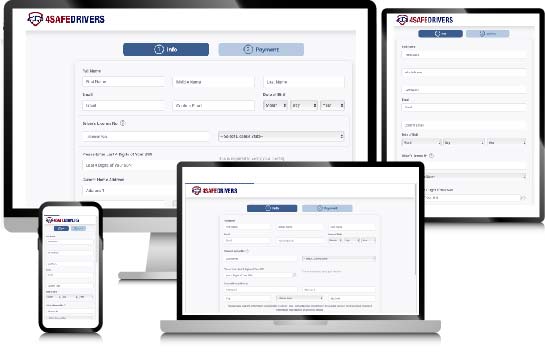 Give Us Some Basic Information

(We Only ask for what we need to process your request)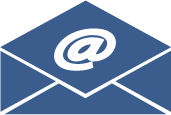 Receive Your Record Via Email

(Secure & Verified)
What Will You Find on Your Maine Motor Vehicle Report?
Your Maine Driving Record will include specifics about any driving infractions you may have been convicted of in the last three years, or in some cases longer if the infraction is serious such as DUI. It will also contain any out of state infractions that were sent from the state where the infraction occurred. Updates to your license class and status will also appear on your record.
How to Check ME License Points
The Maine Bureau of Motor Vehicles maintains a database with each motorist's driving history. This report may also include any points that were assigned to your license based on any violations which took place while you were driving. A specific point value is associated with particular moving violations. These points accumulate on your record and can have an impact on your driving privileges. A Driving record report will display information about any points that have been assigned to a particular license.
Examples of infractions that lead to points being assigned to your Driving Record by the ME BMV are as follows
Driving without the proper license - 6 points
Driving without corrective lenses when required - 6 points
Speeding 30 mph or more past the speed limit - 6 points
Driving while suspended – 8 points
Improper turn - 2 points
Once a driver in Maine has amassed 12 points or more on their driving record during a one year period, their license may be suspended. Drivers wishing to avoid a suspension can remove 3 points from their licenses by enrolling in a defensive driving course. For drivers wondering how to get a copy of your ME driving record, you can obtain a copy directly from our website online. To request an ME DMV record printout, simply fill out our short form to get your copy emailed today.
How Do Maine DMV license points Affect Me?
The points assigned to your driver's record will add up over time. Eventually, too many points can result in your license being suspended or completely revoked. In addition, insurance companies tend to charge higher premiums to drivers with a high number of points. This is why it's important to regularly check your Maine driver history to make sure that all of the information listed there is completely accurate.
How to Remove Points From Your BMV History in Maine
If you believe the points displayed on your BMV driving record have been assigned in error please contact the ME BMV to determine how your record can be corrected. After one year from the point of conviction, points assigned for that conviction will not longer show on your driving record. Also, drivers can also enroll in traffic school to receive a 3 point reduction from their driver's license record. It's important to try to remove points from your license in order maintain a record that is as clean as possible for both insurance and employment purposes. By checking your own ME driver's history, you are taking proactive steps towards finding any information that is negatively affecting you.
License Suspensions
If you are unsure as to whether or not your Maine driver's license is suspended, it is a good idea to check your DMV record. A copy of your DMV record will show the status of your license including whether it is active, suspended, or if it has been revoked. Driving with a suspended license can result in serious fines and penalties.
Prior Traffic Violations
To find out about prior traffic violations on your Maine DMV driving record, you can obtain a copy of your driver's license record. Your personal driving history will contain a list of any prior traffic violations and reports on any major moving violations that took place in Maine and possibly other states as well.
Employment Checks
Potential employers often review an applicant's driving history report to establish character regarding the individual's level of responsibility. To make sure future employers get the best picture, it is advisable to check your driving record ahead of time.
Lower Insurance Rates
In Maine, insurance companies view a motorist's driving history report to make certain risk assessments prior to extending insurance coverage. It is recommended to obtain a copy of your driver's history report so you can make any needed changes that can help with lowering your insurance premiums.
Where to Get an ME DMV Printout
We have been providing DMV driver's license record services since 1999. We make it simple, fast, and convenient to get the information you need about your driving history. Just by filling out our simple online form, you can receive your Driving History.
How Long Will it Take To Get My ME Driving Record
We know your time is valuable and that is why we've made it as simple as possible to get your driving record sent to you quickly and conveniently. With our direct online service, your Maine DMV history report will be securely delivered to you by email. This should take just a few minutes and allows you immediate access to your report as maintained by the Maine BMV.
How Accurate Is My Personal Maine Driving Record
The Maine Bureau of Motor Vehicles has a comprehensive database of each driver's history. We offer access to the same exact records maintained by the Maine BMV, not just a general public record. This allows you to receive an updated and accurate ME driver's license record that has the most current information available. With over 20 years of experience in the industry, you can rest assured knowing that we will do everything to make sure you receive the most up to date information. We stand behind the quality of our service and ensure the accuracy of your driving history report. With our secure service, you can get a copy of your personal Maine driving record that has been recently updated by the ME BMV.  In addition, we also verify your identity online to make certain that it is really you that is requesting access to your driving record. Place your secure order today and benefit from knowing exactly what is contained in your Maine BMV report. Don't delay, find out the relevant information that you need to know for a better chance at employment and to obtain lower insurance premiums.
Order Driving Record