The Minnesota Driver Vehicle Services is responsible for maintaining the driving records for all licensed and registered Minnesota motorists. Each driver that is registered in the state of Minnesota will be able to access their MN DMV license history either directly through the Minnesota Driver Vehicle Services or through a trusted third party such as 4safedrivers.com.
You can fill out our short request form to obtain an MN DMV history report by email. Due to the Driver's Privacy Protection Act of 1994, only certain companies and individuals can access your personal driving record.
These include if they are requesting the driver record report for:
Business request for information verification
Commercial driver's license
Investigations
Insurance company request
Government agency request
---
We are a Member of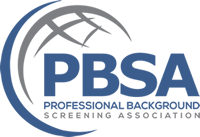 Professional Background Screening Association
How it works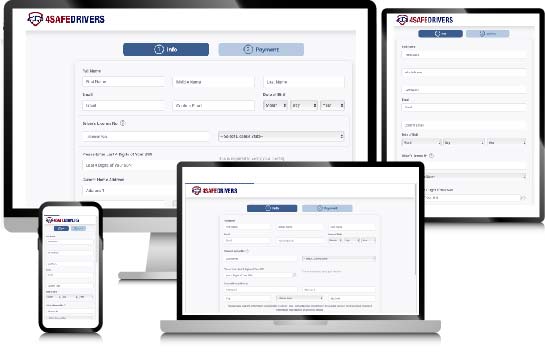 Give Us Some Basic Information

(We Only ask for what we need to process your request)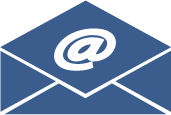 Receive Your Record Via Email

(Secure & Verified)
How Can I Get My Driving Record in Minnesota?
If you would like to get a copy of your MN motor vehicle record, you can do so by visiting your local DMV office. However, the long wait times are typically inconvenient for most people who are trying to obtain their MN DMV abstract. However, here at 4SafeDrivers.com, we can provide you with access to your driving record report in Minnesota online. Just fill out a short order form and request your driving record simply and conveniently.
Your Minnesota Driving Record Report Contains:
Your name
Your address
Your date of birth
Driver's license number
Driving status
DUI/DWI convictions
Traffic offenses
Suspensions or revocations
Out of state traffic offenses (If reported to the MN DVS)
Recently reported car accidents or out of state accidents if reported to MN DVS
What Will Be on Your MN Driving Record?
Your MN driving record will contain a history of traffic events for the previous three years or since the time you became a registered driver in the state of Minnesota. This includes out of state traffic events if they were reported to the state of Minnesota. Your MN driver history report will display any DMV traffic offenses you have accrued, traffic infractions, traffic tickets, or any other traffic violations. In addition, you will also see DUIs, DWI convictions, or changes to the status of your license such as license suspension or revocation. By learning about what is present on your MVR report, you can improve your driving record as well as take the necessary steps to protect your driving privileges in the state of Minnesota. You will also be able to make any changes to mistakes uncovered in your driver history report.
How Many Points Are On My Driving Record in Minnesota?
Sometimes during the course of driving, a driver will commit a traffic offense that could end up causing demerit points to be added to their driver license. These driver license points can add up over time and can affect your auto insurance rate as well as your ability to drive. In the event that a driver has too many points on their driving record, they could end up having their license completely suspended or revoked. By obtaining a copy of your MN motor vehicle record, you can find out how far away you may be from having your driver license suspended or revoked. To know for sure what is on your MN driver license, request a copy of your driving history online with 4safedrivers.com.
The Minnesota Driver Vehicle Services Division does not utilize a point system to denote the level of severity for each traffic offense. After a certain number of traffic offenses are added to a driver license record, the driver license can be suspended, canceled, or completely revoked. Although Minnesota doesn't use a dedicated point system, drivers may still have their driver's licenses suspended if they accumulate too many traffic infractions in a short period of time. The suspension system calculates the points based on 30-day to one-year suspensions based on the number of traffic offenses in five years.
Minnesota motorists who want to know how many traffic offenses there are on their motor vehicle records can request a copy of their Minnesota DMV license record from 4SafeDrivers.com. This printout shows how many traffic offenses there are as well as the current status of your driver's license. Simply fill out this short order form and have your driving record emailed to you in less than 24 hours.
How Minnesota Drivers Can Get Their Commercial Driver License
Minnesota drivers who would like to get their commercial driver license can do so by following the normal processes of obtaining it. However, unless they have a clean driving record, they may miss out on opportunities to gain employment as a commercial driver. This is because a potential employer will check your driver history report in order to find out what type of driver you are. They will only want to hire a responsible driver that won't give their company a bad name by getting into accidents. In the event that you need to improve your driving record in Minnesota, the first step is to request a copy of your MN MVR. This will allow you to find out what is being listed about your driving history so that you can make improvements or corrections to your driving record.
Get a copy of your Minnesota driving record online today.
How to Fix Inaccurate Information on Your Minnesota Driving History Report
If after requesting a copy of your Minnesota driver license record, you find that there is inaccurate information listed there, you will want to take care of this and fix it right away. You can report any erroneous information to your local office of Minnesota Driver Vehicle Services. With a clean driving record, you can lower your auto insurance rates and improve your chances for gaining employment as a commercial driver.
NOTE:
If You are a Business
Looking to get Employee MVR Please
Click Here
We have the capability to serve the needs of companies of all sizes even those with just one employee.
Once you have located any errors on your report, simply inform your local DMV office. They can remove any inaccuracies that show up on your driving record so that you can make any corrections that are needed.
Why Check Your MN MVR Report?
There are many reasons to consider checking your MN MVR report. With your driving record from the Minnesota Driver Vehicle Services Division, you can find out whether you have any speeding tickets, traffic violations, or moving violations displayed there. You can also find out about any errors in time to correct them.
Some of the benefits of checking your MN MVR include:
View the information that new employers will see
Report inaccuracies on your DMV report
View any demerit points on your Minnesota DMV record
Find out whether or not paid traffic tickets are still being reported
Lower your car insurance premiums
Find out the status of your driver's license including suspensions or revocations
How Your Driving Record Affects Your Car Insurance Rate
Many drivers become confused about what factors affect their car insurance rates. However, it's important to be aware that your driving history always plays a major role in what car insurance rate your insurance company provides to you. Auto insurers who extend coverage in the state of Minnesota will first check your driving record to see whether or not you have any traffic offenses listed there. However, the auto insurance company won't have access to view your complete driving history report. Instead, they can see an abridged report with recent traffic events listed on your report including DUI convictions, recent tickets, and reported car accidents. The auto insurance company will use this information to determine whether or not to extend auto insurance coverage to you.
In the event that your auto insurance premium has increased recently, you may need to check your motor vehicle record report to see what is listed there. If you have had a car accident and your car insurance rate has increased, you will know that it is because the accident was being reported to the Minnesota DMV.
How Long Will it Take To Get My Minnesota Driving Record?
At 4safedrivers.com, we know your time is valuable and that is why we strive to get your MN DMV history report to you as quickly as possible. We send your MN driver record report to you as quickly as we can in less than 24 hours. Our team works diligently to make sure that you have your driving record in the fastest and most convenient way so you can avoid the long lines at the DMV. In addition, we provide the very best customer support and affordable prices for our driving record service.
Employee Driving Record
If you own or manage a business that regularly operates motor vehicles, you will find it useful to know the driving histories of the employees that are working for you. Likewise, it is also important to check the driving records of potential employees prior to hiring them. In addition, employers are actually mandated to perform driving record checks on potential employees. According to Federal and State regulations, these requirements help to protect against hiring drivers whose licenses are suspended or revoked. Order your employee driver record with 4safedrivers.com today and remain compliant with Federal and State regulations.
How Accurate Is My Minnesota Driving Record?
4SafeDrivers.com is a member of the National Association of Background Screening. We retrieve your driving record directly from the Minnesota Driver Vehicle Services Division to ensure the complete accuracy of your report. You can rest assured knowing that we are providing you with the most accurate and updated version of your Minnesota driving record as provided by the Minnesota Driver Vehicle Services Division. You can see a copy of your MN driving record by requesting a copy online today.