By obtaining a copy of Tennessee driver history report, drivers can find out what information is listed there about on a driving history. Tennessee driving record reports are also known as driver abstracts or moving violation reports (MVR). Personal driving record contains important information about driving history including any traffic tickets, moving violations, traffic infractions, or traffic offenses. Reports from the Tennessee Driver Service Center will be available as a three-year report. Once you look over your driver record, you will be able to see if there are any inaccuracies on the report. Drivers can request that the erroneous information is removed to have a clean and accurate driver history.
TN Motor Vehicle Report Will Contain:
Driver's license number
Driver's name
Driver's date of birth
Driving status
License suspensions or revocations
Tennessee traffic violations
Out of state violations (If reported to the state of Tennessee)
Any driver who is registered with the state of Tennessee can access their MVR report at their local Tennessee Department of Safety & Homeland Security office. Our convenient driver record services allow you to have a copy of driver history delivered via email within minutes. Start Now.
NOTE:
Businesses
Looking to get Employee MVR Please
Click Here
We have the capability to serve the needs of companies of all sizes even those with just one employee.
Our seamless order process will allow a business to access the driving history of potential or current employees and assist you in making best hiring decisions. This ensures that you are employing only the most responsible and safest drivers for your company. Businesses that need more than 30 driving histories simultaneously can receive a bulk rate to purchase records online at an affordable cost.
For over 20 years our service has earned the trust of thousands of businesses. If your business is trucking, moving, frieght forwarding, delivery, ride sharing or any other buinsess that requires safe drivers, let us earn your business too.
What Will Be on TN Motor Vehicle Report?
Depending on which report you get, drivers will most likely see their report for the last three years. In the event that there were any traffic events that took place out of state that were reported to the state of Tennessee, drivers will see these events listed on their motor vehicle report as well. Some of the information which may be present on Tennessee driving record includes DUIs and DWI convictions, traffic tickets, moving violations, and other traffic infractions. You will also be able to see a list of any car accidents or even driver's license points that have been added to your driver's license. In the event that your driver license is suspended or revoked, this information will also be displayed. It is advised to consistently check your DMV license record so that you can find out the status of your Tennessee driver license. This allows you to best protect your driving privileges in the state of Tennessee.
How it works
---
Give Us Some Basic Information
(We Only ask for what we need to process your request)
Receive Your Record Via Email
We are a Member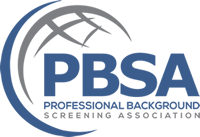 How to Check TN Driver License Points
Drivers who are wondering how many points are on my Tennessee driving record can find out by requesting a copy of their TN driving record online. The Tennessee Department of Homeland Security uses a point system to calculate the severity of traffic infractions. When traffic offenses are committed, the related driver license points are then added to the motor vehicle record. If a driver has too many driver license points listed on their driver license, they may have their driving privileges suspended or revoked.
The Tennessee DMV Point System Includes:
Operating a vehicle with a suspended license: 8 points
Reckless driving: 6 points
Careless or negligent driving: 4 points
Neglecting to follow traffic instructions: 4 points
Driving too fast for the current road conditions involving an accident: 3 points
Operating a vehicle without a license: 3 points
Driving slower than the posted speed limit: 3 points
Passing improperly: 4 points
Operating a vehicle with no driver's license in possession: 2 points
How to find out if a Tennessee driver license is suspended?
Drivers can find out for sure what the status of their Tennessee driver license is by getting a copy of driving record report online. A copy can be obtained by requesting one from 4safedrivers.com. We will provide you with the most updated version of a Tennessee MVR by email.
In the state of Tennessee, drivers who accumulate 12 points or more on their driving record from the Tennessee Department of Homeland Security in a year will receive a notice of proposed suspension. After receiving this notice, drivers will be able to go to an administrative hearing. Failing to request an administrative hearing after receiving this notice could result in your driver's license being suspended for 6 to 12 months. After requesting a hearing, a Tennessee driver will be able to attend a defensive driving course in lieu of having their driving privileges suspended.
How to Remove or Prevent DMV License Points in Tennessee
If you think you may have driver's license points on your Tennessee driver license, you can check Tennessee driver license points online with 4safedrivers.com. If you find points listed there, you can remove them by taking a defensive driving class in traffic school or by taking courses as part of a state-sanctioned Driver Improvement Program. By removing points on your Tennessee driver's license, you can improve your chances of getting lower car insurance rates.
How to Fix Inaccurate Information on TN Driving Record
If you have erroneous information on your Tennessee driving record, you can risk missing opportunities to gain employment as a commercial driver in the state of Tennessee. You can also have your auto insurance rates increased exponentially. Taking care of inaccurate information on your TN drivers license history will allow you to avoid any unwanted circumstances related to your driving history. You can request any changes directly to the Tennessee Department of Homeland Security.
Why Check Your Tennessee Driving Record?
Another benefit of checking Tennessee driving record is that a driver can find any errors in time and have them fixed by their local DMV. You will also be able to see any information that may be affecting your insurance rates. You can check Tennessee driving record here and get driving history report emailed safely and conveniently.
How Driving Record Affects Car Insurance Rate
Car insurance rates are directly impacted by the traffic events that are reported on driving history report. Auto insurance companies can see an abbreviated version of your driving record and they use this information to decide what insurance rate to offer. If a driver has too many traffic tickets, license points, or traffic infractions, the auto insurer may offer a high rate or they may not offer any insurance coverage at all.
When a driver applies for car insurance, it helps to have a copy of their TN MVR report on hand. The report will display all of the different factors that may be affecting your car insurance rate decision. If you find that your car insurance rates are higher than normal, you will find out why the rates have been raised by checking your driving history report. Enrolling in traffic school can help you to lower the points on your driving record which should reduce your car insurance rates.
How Long Will it Take To Get Driving Record
By using our online service, get a copy of your TN driving record delivered by email. It will only take a few minutes to receive a DMV history report.
How Accurate Is Driving Record
We adhere to the highest levels of security and integrity. We keep information safely secured so you can have peace of mind about the process of ordering your driving record. With close to 20 years of experience in the driving record services industry, you can feel confident knowing that we provide the best quality services at affordable prices.