COVID-19 UPDATE: Our services remain up and running to provide you with a copy of your driving record delivered to your inbox.
The Michigan Secretary of state maintains driving records for each motorist in the state of Michigan. Whether the driver holds a standard license, commercial license, or learner's permit, they can obtain a copy of their MI DMV record. Record contains information related to a driver's traffic history such as any traffic tickets, traffic violations, traffic infractions, or traffic offenses. The MI driving record is also known as a driver's abstract and can be obtained as a partial report or a complete driving history report. Obtaining a copy of MI DMV license report is highly recommended because you will have a chance to review all of the information listed there about your driving history. Once you review your DMV history in Michigan, you will be able to uncover any inaccuracies listed on your report. Drivers can then have these items removed to maintain a clean driving history in Michigan. With a clean driving history, you will be able to enjoy much lower auto insurance rates.
MI Driver Record Contains:
Driver's name
Driving status
Driver's date of birth
Driver's license number
DUI/DWI convictions
Suspensions or revocations
Traffic violations
Out of state violations (If reported to the state of Michigan)
NOTE:
Businesses
Looking to get Employee MVR Please
Click Here
We have the capability to serve the needs of companies of all sizes even those with just one employee.
Our seamless order process will allow a business to access the driving history of potential or current employees and assist you in making best hiring decisions. This ensures that you are employing only the most responsible and safest drivers for your company. Businesses that need more than 30 driving histories simultaneously can receive a bulk rate to purchase records online at an affordable cost.
For over 20 years our service has earned the trust of thousands of businesses. If your business is trucking, moving, frieght forwarding, delivery, ride sharing or any other buinsess that requires safe drivers, let us earn your business too.
A driver who is registered with the state of Michigan is able to access their MI motor vehicle record by visiting their local DMV office. We provide a convenient driver record retrieval service online where you can have a driving record sent directly to via email.
How it works
---
Give Us Some Basic Information
(We Only ask for what we need to process your request)
Receive Record Via Email
We are a Member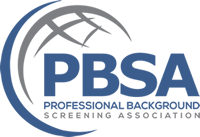 ---
What Will Be on a Michigan DMV License Record?
A Michigan DMV license record will contain all of the relevant information that pertains to driving history. You will see traffic events from MI, but you may also see out of state traffic events if they were reported to the Michigan Secretary of State. Some of the information that may be listed there includes car accidents, moving violations, traffic infractions, traffic tickets, and driver license points. If your license has been suspended or revoked, you can also find that out by viewing a copy of the Michigan DMV driving record. It is recommended to regularly check a DMV license record so that you can learn the status of your license. You can find out how to protect your driving privileges in the state of Michigan once you know what is actually listed on your report.
How to Check MI Driver License Points
Drivers wondering how to check license points in Michigan can do so by requesting a copy of their MI driver record online. The Michigan Secretary of State will place a certain number of points on your driving record which correlate to any traffic infractions you have committed. In the event that you have too many license points on your driving record in the state of Michigan, you may be in danger of having your driver license suspended or revoked.
Michigan motorists who want to check license points in Michigan can check their driving history right here at 4safedrivers.com. We make it simple to find out how many points there are on your Michigan driving history report. Start here.
The Michigan DMV Point System Includes:
DWI offense: 6 points
Felony involving a motor vehicle: 6 points
Reckless driving: 6 points
Evading a police officer: 6 points
Drag racing or operating a vehicle while visibly impaired: 4 points
DWI offense when younger than 21: 4 points
Speeding 16 MPH over the speed limit: 4 points
Speeding 11 to 15 MPH over the speed limit: 3 points
Careless driving or disobeying a traffic signal: 3 points
Failing to stop at a school crossing for a school bus: 3 points
Minor moving violations: 2 points
Speeding 10 MPH or less over the legal speed limit: 2 points
If a driver accumulate 12 points or more in a two-year period in the state of Michigan, their driving privileges may become suspended or revoked entirely. By performing a check of your Michigan DMV license record, you will be able to find out how far you are away from having your license suspended or revoked.
What happens when there are points on Michigan driver's license?
In the event that you collect over seven points on your driver's history report or if you are convicted of certain offenses, you may be fined. Drivers who are fined with driver's responsibility fees will have to pay the minimum amount which would be $100. Each time a new point is accumulated, there is a $50 fee added to the total. In addition, with a high number of points on your MI driver record, you may experience higher than normal auto insurance rates.
How to Remove or Prevent DMV License Points in Michigan
A Michigan driving abstract may include information about how to remove points on your license or how to reinstate a suspended license. Drivers in Michigan can remove points by attending a defensive driving course. This can help to reduce the number of license points so you can enjoy lower auto insurance premiums.
How to Fix Inaccurate Information on MI Driving Record
Inaccurate information found on your Michigan driving record can affect you adversely. This is because you may miss out on opportunities to obtain a job as a commercial driver. In addition, you may also be charged higher insurance rates due to the inaccuracies. You can request any changes that need to be made by visiting your local office of the Michigan Secretary of State.
Why Check Your Michigan Driving Record?
There are many reasons to consider checking your Michigan driving record. One of the main reasons is to find any errors that may be listed on your driving history report. Another reason is to see if there is any way you can reduce points which would enable you to save hundreds of dollars on your car insurance rates. Your MI driving record report will display any license suspensions, traffic violations, traffic tickets, or other traffic infractions. Check MI driving record right here at 4safedrivers.com for an affordable fee.
How Driving Record Affects Car Insurance Rate
Your car insurance rate is directly affected by the information contained within your driving record. This is because the auto insurance companies will perform a check of your driving history prior to extending an offer for insurance coverage. If there are traffic tickets, moving violations, or driver's license points on your driving record, this could impact your auto insurance rate negatively. The auto insurance company can provide the best rate to you once your driving record has been cleared.
When applying for auto insurance, it is helpful to have a copy of your MI driving abstract, This report will show you exactly which factors on your report might be affecting the outcome of the car insurance decision. If you notice that your auto insurance rates have been raised, the information contained within your report will be a good indicator as to the cause. By enrolling in a defensive driving course in Michigan, you can have a chance to lower your auto insurance rates.
How Long Will it Take To Get My Driving Record
By using our online service, get a copy of your MI driving record delivered by email. It will only take a few minutes to receive a DMV history report.
How Accurate Is My Driving Record
The record will be up to date with what is currently on file for you.Get the information you need to protect driving privileges.