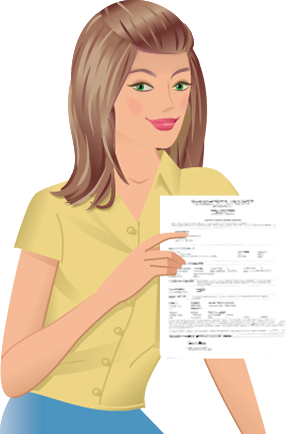 Georgia Driving Records Online
Driving Records from Georgia are also known as Georgia motor vehicle reports GA drivers history. These records are documents that provide a history of violations, suspensions, and other details about a drivers motor vehicle history.
Why get a copy of your Driving Record?
Many of us have errors on our GA driving record that will drive up our insurance rates.
It is possible that you may have innocently paid a traffic ticket, but they never removed the ticket from your Georgia driving record!
How do most people find out? There insurance company either raises there rate, or drops them completely! That's not the way you want to find an error on your driving record!
Do you know how do get your Georgia Driving Record?
Do you know how to get your driving record or even why you should? An MVR report is a very useful document that details your history as a Georgia driver, giving a list of any offenses, traffic violations, tickets, or other information pertinent to your driving.
The Georgia Department of Driver Services offers two forms of your driving report:
Limited non-certified online version to view or print
Certified version to be mailed to your home
All in all, the process can be a bit longer than you would consider necessary, although you are submitting much needed paperwork. The thing is, why pay for a driving record if you aren't getting the full records, and why report in person or mail paperwork to the DDS when you can get a full driving history from 4safedrivers.com online? You don't have to worry about your driving history being subjected to security dangers by mail, as you receive your entire records online with no need to send any paperwork with your precious personal information.
If you need to go further into other services offered by the Georgia Department of Driver Services, you can use 4safedrivers.com to get the information you need in such an easy to view format that you will be able to save time not only getting your services, but finding the information necessary to do so as well.
Today's Georgia driver's are offered a great resource in 4safedrivers.com—all you have to do is get online and access the wealth of information and services offered for your best convenience possible.
Your Personal Guide to the Georgia DMV
You can use 4DMV.com this website was created to provide easy-to-access information and resources for all your Department of Motor Vehicles needs! Since government sites can be confusing to use, we have developed this free & comprehensive guide for the average user to understand
Georgia licensing department has information on obtaining a Georgia drivers license available on their homepage. Some of the resources you may find may include:
Steps on obtaining a Georgia drivers license
Drivers education information
Renewing a Georgia drivers license
Information on changing your address
Other GA drivers license information