A Georgia resident that holds a standard license, commercial license, or learner's permit can obtain a copy of their DMV report in Georgia. The GA DMV abstract or driver history report contains a history of the driver's record as a motorist in the state of Georgia as well as in other states. By obtaining a copy of the GA DDS report, drivers can learn about what is contained within their driving record. This allows them to ensure the accuracy of their driving record as well as allowing them to make certain that all of the information has been properly updated by the Georgia Department of Driver Services.
A Georgia Driving Record Displays:
Your name
Date of birth
Your driver's license status
Your driver's license issue date and place of issuance
Your driver's license expiration date
A list of any reported car accidents
A list of any points and related suspensions
A list of violations and driving convictions
NOTE:
If You are a Business
Looking to get Employee MVR Please
Click Here
We have the capability to serve the needs of companies of all sizes even those with just one employee.
Our seamless order process will allow a business to access the driving history of potential or current employees and assist you in making best hiring decisions. This ensures that you are employing only the most responsible and safest drivers for your company. Businesses that need more than 30 driving histories simultaneously can receive a bulk rate to purchase records online at an affordable cost.
For over 20 years our service has earned the trust of thousands of businesses. If your business is trucking, moving, frieght forwarding, delivery, ride sharing or any other buinsess that requires safe drivers, let us earn your business too.
---
We are a Member of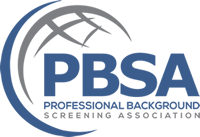 Professional Background Screening Association
How it works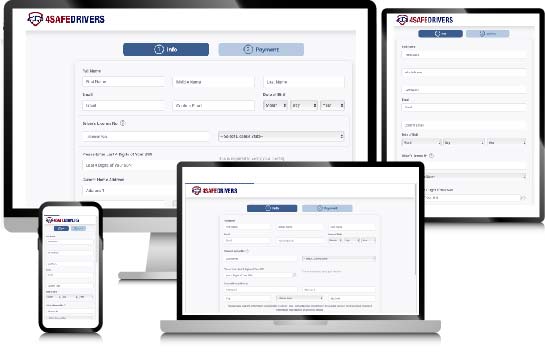 Give Us Some Basic Information

(We Only ask for what we need to process your request)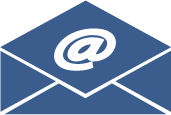 Receive Your Record Via Email

(Secure & Verified)
---
All motorists registered in the state of Georgia have a Georgia driving record. This record can be obtained as a 3-year GA abstract or as a 7-year Georgia driving record report. The information contained within each report varies based on the past driving history of the motorists. Some of the information which may show up on the report includes recent tickets for speeding, changes to driver license status, and any points added to the license. It is recommended to check your driving record every year or once every three years in order to learn about any changes that have been made to your GA DDS license history.
A Georgia report contains a comprehensive listing of any infractions, points, or offenses committed by the driver. Any erroneous information listed there could affect insurance premiums as well as certain employment opportunities.
What is on Georgia DMV Motor Vehicle Report?
A Georgia DMV motor vehicle report has all of the information related to a drivers driving history from the time they became a registered driver. Depending on where you order your DMV report, you may see a partial list or a comprehensive listing on your driving history report.
GA Driving History Report Includes:
The location of the license issuance
Georgia DUI reports
Prior Georgia traffic violations
GA driver's license suspensions or revocation
Major Georgia violations
Steps to take to reinstate a suspended license
When you order your driving record with 4safedrivers.com, you will have immediate access to important information related to driving history of a driver . You can find out whether there are any convictions, suspensions, reported accidents, violations, or special license classifications.
How to Check Georgia License Points
Drivers and employers who are interested in finding out how many points there are on a drivers driving history, can order order a copy here. Any points that are listed on a DMV record in Georgia will be connected to the offenses that took place while the driver was operating a vehicle. In Georgia, The Division of Driver Services uses a point system to assign a certain level of severity to each offense. Each infraction has a specific point value and when the limit is exceeded, the license may be suspended or revoked.
The Georgia DMV License Points Are as Follows:
Violation of cell phone use while driving - 1 point
Driving while texting - 1 point
Open container of alcohol while driving - 2 points
Failure to heed a police officer - 3 points
Failure to obey a traffic control device - 3 points
Passing improperly on a hill - 4 points
Driving recklessly - 4 points
Unlawfully passing a school bus - 6 points
Aggressive driving - 6 points
To check GA license points, it is recommended that a driver obtain a copy of their DMV license report in Georgia.
What if there are points on my Georgia license?
Georgia drivers with points on their licenses may end up paying higher than normal insurance premiums. In addition, if an employer checks the driver history report and finds more than the standard amount of points, this could be cause for losing an employment opportunity. In addition, too many points on a Georgia driver license could result in the license being suspended or completely revoked. The Georgia Department of Driver Services assigns a point system ranging from 2 to 6 points for one conviction. After 15 points or greater are collected within a 24 month period, the driver license will become suspended.
How to Remove Points From Driving Record in Georgia
Drivers who are registered with the State of Georgia and who have points on their licenses are not able to remove them from the full record once they have been added there. However, if the point total is incorrect, it can be reduced by contacting the Georgia Department of Driver Services. Up to a total of seven points can be removed from a driver's license in Georgia once in every five years. In Georgia, insurance rates can increase dramatically if there are too many points on a driver's license. In addition, employment opportunities may be compromised.
A driver can also request that any inaccuracies be removed from theirGA report. To complete the removal, they will need to contact the local GA DMV location to request that the information be accurately updated.
The Benefits of Reducing Points on Your GA License
Reducing the overall points on your Georgia license can assist you in qualifying for reduced insurance rates. You can also increase your chances of gaining employment especially in a driver related field such as commercial driving. Take the time to check your Georgia DMV motor vehicle report today.
How Your Car Insurance Rate is Affected By Your GA Driving Record
Georgia insurance companies can pull driving records for anyone requesting an insurance quote and even for current customers. They can periodically check on the driver history of their customers in order to determine whether or not the motorist poses a risk to insure. Although the insurance company can't access the full and comprehensive report, they are able to access a partial report or a summary listing.
How your information is used by an insurer
The insurance company will review the information contained within your GA DDS abstract. If there is any negative information present such as recent accidents, tickets, traffic violations, traffic offenses, or convictions, the insurance company may consider the application as too risky. In the event that they do extend a quote to you, you will find that the insurance premium is much higher than normal. An insurance provider can view the information found within a Georgia driver history report for the past three to five years or longer.
If you are applying for insurance or you need to switch insurance carriers, it helps to know how the information found within your GA driving record DMV report could affect you. Obtaining an accurate and updated H6 GA DMV printout is the best way to know what information the insurance company is seeing.
How Long Will it Take To Get My Driving Record?
With our fast and convenient driver license record service, you can receive your driving record in just a few minutes. We are proud to provide one of the fastest and most accurate services that allow Georgia motorists to view their driving histories by email. When you order your driver record in Georgia from the local DMV office, it could take days before you receive your report. However, our fast and convenient service allows you almost instant access to your driving record without the wait.
How Accurate Is My Driving Record?
The Georgia Division of Driver Services updates your driving record whenever there is a change to your driving history. This guarantees that the information found on your report is legitimate. However, this doesn't mean that there aren't inaccuracies there. It is important to check your Georgia driving record to make sure that all of the information listed on your Georgia driving record is correct. It is important to take the time to order a copy of your Georgia driving record as soon as possible.