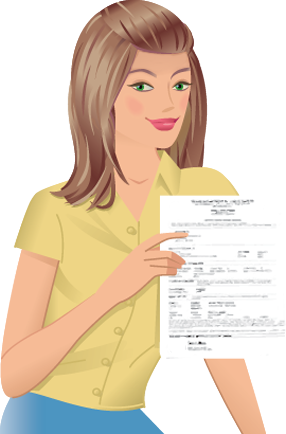 Arizona DMV Driving Records
4SafeDrivers.com provides convenient, cost-effective Arizona DMV driving records. At only $24.95, we make it easy and affordable to order a copy of your Arizona driving record. Just fill out a short form and you'll receive your order with only a one-day turnaround!
Many of our customers order AZ driving records to check a variety of information, including:
To check the status of your driver's license (suspensions or otherwise)
To review traffic tickets, fines, citations and violations
To review descriptions of vehicular accidents
To ensure that your driver's license classification is correct
We recommend ordering an AZ driving record at least once a year to ensure that all of the information is correct. Employers and insurance records also have access to your driving histories - and this information, if incorrect, could affect your employment status and may even play a factor in your insurance premium. Make sure your Arizona DMV driving records are correct - order your driving history from 4SafeDrivers.com!
Arizona Driving Record
4SafeDrivers.com can provide you with an Arizona driving record either electronically or via traditional snail mail - when you're filling out your request for your DMV driving records, click on the dropdown "Delivery Method for your Record" menu and select either "Email" or "U.S. mail." We'll fill your request as quickly as possible!
Employers and businesses can also request special rates for bulk employee driving records orders. Or sign up for a business account to order multiple AZ driving records. See why 4SafeDrivers.com is a leading AZ DMV driving record vendor - order today and receive affordable, fast driving histories!